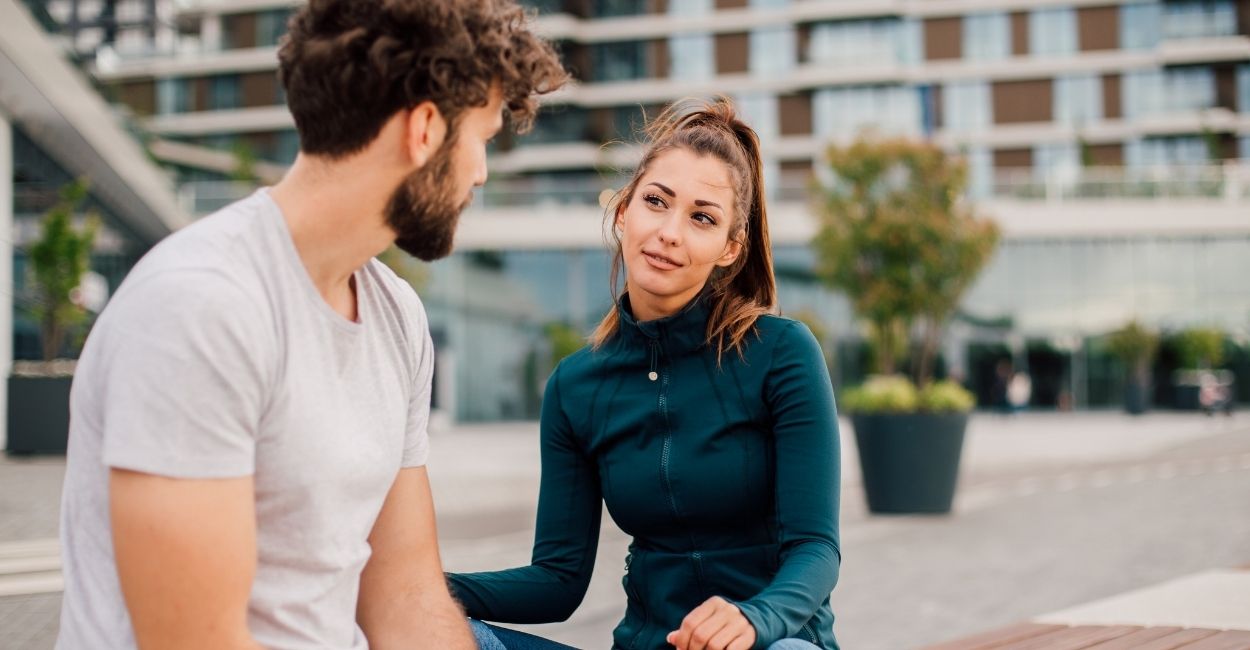 There are several cute things to say to your crush to get their attention. 
Talking to your crush can make you feel nervous sometimes but do not worry we are here to back you up. The most important thing is confidence, it always does half of your work in these situations. 
When you are attracted to someone it is natural that you will try to be liked by that person. Your desire to be with that person should not convert into desperation.
This will not be good for your conversation at all.
Having a casual conversation with your crush like this you will be nervous as well as excited at the same time. 
Be calm and prepare what you want to say beforehand, it will help you to boost your confidence level. Do not say something that can creep them out or make them uncomfortable.
Here, we have prepared a list of cute things to say to your crush for you. Choose as many as you want and prepare your own list.
---
Cute things to say to your crush
1. I never thought that magic exists but you make me believe in magic. Because you seem magical to me.
2. You are so gorgeous. When you enter a room, everyone leaves what they are doing just to look at you.
3. You do not know how much effect you have on me.
4. Sometimes I wonder why God has sent someone as good as you on this earth.
5. You are so adorable that sometimes I wonder what you were like in your childhood.
6. No matter who tries to talk to me I always find my way back to you.
7. You are just like a magnet in my life because I am drawn to you all the time.
8. Never stop smiling because I just love to see your smile.
9. Sometimes our conversations are all that I want to remember.
10. Do you want to make plans with me for the rest of our lives?
11. I have told you multiple times how amazing you are. What are your thoughts about me?
12. I just want to see your beautiful face for the rest of my life.
13. I was waiting for the right partner to walk into my life and then I met you.
14. When you are around, not a single moment is boring or monotonous.
15. I think you make me the luckiest person in this universe.
16. When I talk to you in the morning it just makes my whole day so energetic.
17. Your voice is like the music in my ears.
18. You make my life so energetic and adventurous.
19. Sometimes I just can not look away from you.
20. Your eyes are so beautiful that they can make me smile often.
Cute flirty things to say to your crush
21. If you ask for the whole world I may not be able to give that to you. But what I can give you is my whole world.
22. I am unable to picture myself growing old without you in my future.
23. I am not a good runner but I can run miles after you.
24. Sometimes I fear that I may forget to breathe when you hold my hands.
25. When you develop feelings for someone, everything they do will be attractive to you.
26. Every time I think about you I end up with a grin on my face while sitting alone.
27. Do you have a magnetic field all around you? Because I am always so attracted to you.
28. When your crush develops the same feelings for you, it is the best feeling in the world.
29. It is okay if you are not thinking about me all the time but I never want you to forget me.
30. I have to file a report against you at the police station. You stole my precious heart last week.
31. No one has ever made you feel the way you do. You never miss a chance to make me feel amazing about myself.
32. Every time you say goodbye and go back home, I just feel so heartbroken. 
33. You always inspire me to be the best version of myself.
34. You will always be my favorite person in this world and no one can ever change that.
35. It is really hard for me to see you sad.
36. When you are with me I can not stop smiling and focus 9n anything else other than you.
37. Every time I am sad, you always do something funny and make me laugh.
38. I know you have stolen my heart but can you please take care of it for me?
39. I feel like I am living a beautiful dream since I met you. You are really a magical person to me.
40. I would love to go for a walk with you by the beach and talk our hearts out.
Cute things to say to your crush before bed
41. I want to see your smiling face the first thing in the morning after waking up.
42. Your face looks so bright when you smile.
43. The first thing I think about is you after waking up in the morning.
44. I want to have breakfast with you at the same table every morning.
45. Thinking about you before going to bed always gives me a peaceful sleep.
46. Every night you come into dreams and make them so lively.
47. I can spend my whole night just talking to you.
48. Have you ever had a dream about me? What was it like?
49. We often end up dreaming about that person who is in our mind the whole day.
50. I just want to hold your hand for the whole day tomorrow.
51. I want to wake up listening to your beautiful voice every day.
52. Come over to my place the first thing tomorrow and I will make you a tasty and healthy breakfast.
53. I am waiting for the day I could fall asleep in your arms
54. I was just looking at the stars in the sky and they reminded me of you. You are the brightest star in my sky.
55. Every night I make up my mind that I will tell you the truth about my feelings for you. But when you are in front of me, I feel extremely shy.
56. Every time we make a plan together I become so excited. Your company is all I can want for.
57. Please visit me in my dreams tonight. Every time you appear in my dreams I wake up the next morning in a great mood.
58. Sometimes I wonder when I will get the chance to make you a beautiful breakfast in bed.
59. The first person I always want to see in the morning after waking up is you.
60. I am waiting for the day when I will get a chance to feel asleep in your arms.
Cute things to say to your crush over text messages
61. There is not a single day when I have not thought about you at least once.
62. I can never imagine my life without you in it.
63. You always guide me through all the right decisions in my life. I don't know what I would do without someone like you in my life.
64. A simple 'good morning' text from you is all needed to boost my day and get me all excited. 
65. You are such a perfectionist. Every moment you are with me you just make it absolutely perfect.
66. If I am asked to hold your hands and sit for an eternity, I will be really happy to do that.
67. If everything in my life would change and I can keep only one thing as it is, I would like you to be my constant.
68. If I am having a bad day, your voice is the only thing that can keep me going forward.
69. Be ready to catch me well because I am falling for you so hard.
70. I wish I could give you every single thing you wanted because someone like you deserves all the happiness out there.
71. If I could, I would like to relive all those beautiful moments with you in a loop.
72. Every time I fail in something, you are always prepared to hold me high.
73. Some people don't believe in the concept of perfection. It is because they have not seen you yet.
74. When you call me by my name I always feel chills in my spine.
75. I was missing an important part of myself before meeting you and it was no one other than you.
76. Your beautiful eyes always shine brighter than every star in the sky.
77. Even if I was in space I would be able to see your bright eyes from up there.
78. I think I have developed some heart issues because every time you are in front of me, it skips a beat.
79. I am ready to write cute text messages to you every weekend for the rest of my life. 
80. When I see a shooting star I always pray for you to be the love of my life.
---
Deep cute things to say to your crush
81. No matter what, you always end up standing by my side.
82. My life is so great because you shower joy in it all the time.
83. Life is too short. I do not want to waste a second of it staying away from you.
84. Sometimes I wonder why we are not together yet.
85. No matter how fragile I get, I know you will always be there to catch me.
86. We are so close all the time. Some of my friends think that we are a thing.
87. I want to know all about your passion. I want to explore everything about you.
88. You look so sweet even when you are confused about something.
89. Do you want to be my girlfriend/ boyfriend for a day and do something crazy?
90. You are the only one in this universe who can tolerate me all the time.
91. I always acknowledge how much you care about everyone around you.
92. I am always drawn to you no matter how far I go.
93. I love the way you always stand up for me in every situation.
94. My heart melts when I see you laugh.
95. When you come to meet me, you always bring so much light with you to light my world.
96. I can never get you off my mind.
97. You never leave a chance to understand my emotions. I love the way you always care for my feelings.
98. Every time I see you my heart starts to beat faster.
99. I just love to hear all your interesting stories about your life.
100. Your joy is so contagious, I always end up smiling when I see a smile on your face.
---
Really cute things to say to your crush
101. I can not spend an entire day without seeing you or without talking to you.
102. I was waiting for the right person to come into my life. When I saw you for the first time, I realized it was worth the wait.
103. No matter what you do, you always look so good.
104. Every single day feels like a holiday when you spend time with me.
105. I can wake up as early as you want me to every morning, just to meet you.
106. My morning coffee would taste a lot better if I could share it with you.
107. If it is the end of the earth I would like to spend my last moments only with you.
108. I would never leave your side under any circumstances, in this life. Together we can do anything.
109. Sometimes when I am alone in my room, I just smile like an idiot, thinking about you.
110. You can turn all my embarrassing or awkward moments into fun. I often end up enjoying those moments instead of feeling weird.
111. If you are there to give me company, an extremely depressive day can also turn into an exciting one.
112. Holding each other's hands, together we can conquer the whole world.
113. You are the only person who can save me from my darker side.
114. If you look deeper into my eyes, the only person you will find is yourself.
115. If I could write about my own future I would provide you with the role of my life partner and spend my entire life by your side.
116. Your eyes seem like a deep ocean and I want to dive in them and soak myself.
117. I want to be the reason behind your every laugh and excitement.
118. Take a look at the keyboard of your laptop, U and I are always side by side.
119. If I get a chance to go to space and I can bring someone with me, I would like you to come with me.
120. Can you add one more member to your weekend plans?
---
Cute things to say to your crush girl
121. You have such beautiful hair. I love the way you style it.
122. I will always be there to hold you whenever you are in some trouble.
123. Sometimes I wonder if I would be able to go out on a date with someone just like you. 
124. I want you to be the queen of my kingdom. Can you take up the new role, please?
125. I love the way you do makeup, it always enhances your natural beauty.
126. Sometimes I find it hard to choose what I want to buy. I could use a second opinion. Would you like to be the one who can give me a second opinion?
127. I love to talk about those things which can make your cheek turn red.
128. I often forget all about my stress and feel so calm when I am around you.
129. I am extremely insecure and afraid to lose you forever. Because you are my lucky charm and you always will be.
130. I can never imagine a life without you. You are so special and you make this world a better place.
131. You always bring out the goodness in me. I try to be the best version of myself when you are around.
132. When I am sad I just want to hold your hands and put my head in your lap. I find peace there.
133. I can stay awake the whole night, even after a busy day, just to talk to you.
134. I often lose track of the time when I am talking to you and spending time with you. Because you always grab all my attention.
135. You are just like some rays of sunshine. Your company always gives me warmth.
136. You have all the qualities of a designer because you have designed my entire life with your charm, to make it more special.
137. You can give me your precious heart. I promise I can keep it safe and secure.
138. The way you entered my life, you have changed it in a better way. My life was entirely monotonous, you brought the excitement into it.
139. Even if you are not talking, your eyes can express it all. I love the way you speak through your eyes.
140. Sometimes I feel a little nervous when you ask me about my emotions.
---
Cute things to say to your crush boy
141. Sometimes I get excited to see our journey together in the future.
142. Tell me all your secrets. How can you be so handsome all the time and steal my heart away?
143. I like to dress up for you. It means a lot that you notice every little thing about me.
144. Whenever you are in front of me, I always end up daydreaming about you.
145. When you talk to some other girls, all the nerves in my body start screaming with anger.
146. You are the last piece of my puzzle and you make my life complete. I will never be ready to lose you.
147. You always put so much effort into understanding me. I know I can rely on you in every difficult situation of my life.
148. You always figure out the right thing to do no matter how difficult the situation is. I just love this about you.
149. You have made me a better version of myself. I have fallen in love with this version of me, all over again.
150. I can be myself around you without pretending to be someone else. I know you will never judge me for anything.
151. Tell me all about your day. I always enjoy listening to you. I want to know everything about you.
152. Sometimes I really crave your love. Can you give me some of it?
153. You were my boyfriend in my dreams for a long time now. Can we do this in real life?
154. You always see the good in people. You are full of positivity. Never change that about yourself.
155. Can never get tired of appreciating you. You deserve all the best things in the world.
156. Your ability to stand up for yourself makes me so proud of you. I love the way you teach me to stay strong in every situation.
157. You are so adorable, everything you do seems cute to me. I can look at you the whole day.
158. Sometimes I read our old messages when I am alone and end up smiling.
159. It is so embarrassing for me when you catch me staring at you and blushing.
160. I love to watch you play soccer. You become so masculine and so handsome while playing.
---
Cute random things to say to your crush
161. You have helped me to understand the true definition of happiness in this world.
162. I think that I am addicted to your smile and nothing can help me in this matter.
163. No matter what you say, my feelings for you are never going to change for a bit.
164. When you first came into my life, I knew that I had found my true love.
165. Sometimes I smile thinking about how adorable we look together.
166. You have no idea how much you mean to me. Without you my life means nothing.
167. If I could go back in time I would relive all those beautiful moments that we spent together, all over again.
168. Sometimes you just pamper me so much that I feel like a queen. I love the way you take care of me.
169. After a hectic day, I just want to come to you and cuddle you. You always make all my stress go away.
170. All my friends are super jealous because I have you in my life.
171. You have an amazing sense of humor. You always make me laugh no matter how sad I am.
172. You are so important to me and I can not overlook a single thing about you. I just love to give you all my attention.
173. I am ready to go on an adventure with you. Your company will make the journey more exciting and enjoyable.
174. If you have any questions about me in your mind listen to my heartbeat carefully. You will get all your answers. 
175. When you are with me, you make my journey of life smooth and entertaining.
176. When you call out my name, I feel that my heart will stop beating.
177. You are always so filled with positivity. I never found a single thing about you that can tell me otherwise. 
178. Sometimes I wonder about how you came into my life and changed it.
179. I just came to know about a beautiful place with a gorgeous interior. I can plan a friendly date with you there if you want.
180. There is no one else like you in this world and I just want you to be with me always.
---
Interesting cute things to say to your crush
181. Sometimes when you think that you are looking for someone you may not realize that you are already with them.
182. I can never forget to appreciate you just the way you are.
183. You should let me know whenever you are craving a casual date with someone. I will be there to give you company.
184. You always are a big part of my all plans for the future.
185. Has anyone ever told you how much of a cute personality you have?
186. I can spend my whole day just staring at you.
187. What are the secrets of your incredible personality?
188. I can never get enough of you. Nothing can bore me enough when you are around.
189. Have you ever realized how much I like you?
190. You are always so amazing in almost everything you do.
191. When you spend your day with me, my day turns out to be lucky.
192. Who knows what will happen tomorrow. Let us be in each other's arms and enjoy this moment together.
193. I always feel so safe and secure when you are with me.
194. You never leave a chance to make me feel pampered. You always take care of me so well.
195. Though you are not my boyfriend or my girlfriend yet, you are my closest friend in this world.
196. I always look forward to hugging you tight and cuddling you all day.
197. I can assure you that I will look after you for my whole life if you want.
198. I feel so happy when I can provide you joy in life.
199. There are several things that I have always admired about you.
200. Sometimes I feel so lucky to have someone like you in my life.
---
Cute things to say to your crush on his/ her birthday
201. I will always be grateful for this day because without this day you would never be born.
202. I just want to pamper you and appreciate you for the whole day, because after all, it is your birthday.
203. Even if I lose all my existing memories, the one thing I could never forget is you.
204. I do not need the sun in my life because I have you. You are the sunshine in my world.
205. Today is your birthday and what I want to give you on this occasion is my heart. Because it already belongs to you.
206. I consider myself lucky because I found you before anyone else. Now I have all of you for myself.
207. I am really glad that we crossed each other's paths at such a young age. Now we have many more birthdays to celebrate.
208. I wish I could be your friend from your childhood.
209. You mean everything to me and every day I find something new to love you more.
210. If I start writing about the things I like about you, I will end up writing a book about you.
211. You always handle every complicated situation with a calm and mature mind and end up making the right choices. I am so proud of you for it.
212. You are the owner of a beautiful and pure heart. I love the way you always take care of everyone you love.
213. I am really thankful for fate because she made us an important part of each other's life.
214. I always appreciate the way you pay attention to every detail and put your effort into it.
215. You are the greatest treasure that one can ever have.
216. You are always so great at everything you do. I believe that there is nothing in this world that you can not do when you are determined.
217. I am really grateful to you for every single time you stand up for me. You never leave a chance to support me in every situation.
218. We can write down all our memories together and it will turn out to be a great novel.
219. You are just always so clear about the things you want from life. I love the way you resolve all your conflicts in life.
220. You always inspire me to chase my goals in life. I wish that you can fulfill all your dreams in life and achieve everything you want.
---
Cute cheesy things to say to your crush
221. Would you like to be the cheese in my pizza?
222. I can never get bored of thinking about you even if I have nothing else to do.
223. You bring the light into my life and remove all the existing darkness. Hence there is no need for any light bulb in my life.
224. I want us to be like wine together because wine always tastes better when it is older.
225. If I could be with you all the time when I am dreaming, I would never like to wake up from that dream.
226. You always care about everyone else's feelings and you never do something that can hurt anyone. It makes me so proud of you.
227. If you could convert my feelings for you into electricity, our whole city would be covered.
228. If our life could be a football game, making you my life partner would be my winning goal.
229. Sometimes I crave one true love kiss from you. Because you are my epic love in my fairy tale.
230. You can always distract me and change my mood when I am u[set about something in my life.
231. I can never get tired of praising you in front of all my friends and family. 
232. Every time I see a shooting star, all I want is your presence in my life. I can not explain to you in words how much you are important to me.
233. You can be my partner in crime and I am ready to explore the unknown with you.
234. Sometimes I just crave your warmth. I would not need a warm close on a winter evening if you would be sitting beside me.
235. I just want to put my head on your shoulder and forget about everything else in this world.
236. My favorite thing to hold in this universe in your hands and I do not intend to leave them in any situation.
237. People think that nothing can last forever. Would you like to change their thoughts by staying in my life forever?
238. I consider myself the luckiest person of all because I have someone like you as my best friend but I want something more.
239. Even if you have multiple reasons to leave me alone, you always choose to be with me. I have never seen a caring person like you.
240. You are like a diamond in my heart so my heart does not want to lose you ever. You are the most pressure treasure for my heart.
---
Cute things to say to your crush to grab their attention
241. I feel like I was destined to be madly in love with you. I don't know why I am so afraid to accept the truth in front of you.
242. When I see you in my dream, I do not want that dream to end.
243. If I go out somewhere with you I do not need to apply any blush while doing my makeup. Because my cheeks always turn red when I am with you.
244. I always get butterflies in my stomach when you talk to me. I get so nervous about sharing my feelings with you sometimes.
245. I get really jealous when you talk to someone else just like the way you talk to me. You should never think of dating someone else other than me.
246. One day I just want to sneak in at your house in the middle of the night and watch you sleep peacefully.
247. The way you laugh always makes my heart skip a beat. If I could I would take away all your pain and give you all my happiness.
248. I like the way we always do the right things by each other's side. It makes me feel like we are made for each other.
249. I am just waiting for the day when I would be able to wake up on the same bed just next to you.
250. Do you have some bandages? I hurt my legs while falling for you. Would you be there to catch me next time?
251. When we are talking via text, I just hate to wait for your replies. It makes me realize the distance between us and my desperate need to be with you.
252. Can you please check your pocket? My heart is missing.
253. No one can force me to leave you in any situation. Because I am madly in love with you and I am unable to live without you anymore.
254. Have you ever performed a love spell on me? Because loving you is turning into my addiction with time.
255. Until I met you in person, I thought true love only exists in romantic movies.
256. You are the most important reason for me to continue breathing.
257. I believe that you are my personal heaven. Being with you is similar to living in a dream for me because you are my dream come true.
258. Every time my friend talks about you in front of me, I can not stop smiling without any reason.
259. Sometimes it feels like the whole universe is trying to tell me that I should confess my true feelings to you.
260. You are my guide in this life and I could be lost with you in it.
---
Best cute things to say to your crush
261. I have so many things to do in this life but every time I try I end up crushing on you strongly.
262. Though I could wish for anything else in life every time I pray I end up asking for you to be in love with me too.
263. Everything I need from my life to be happy will always be in your power. You are the key to my happiness in life.
264. I do not want to have dreams about you anymore. I want all of you as my partner in my real life.
265. I want to be the girl you dream of. Tell me everything about your dream girl.
266. How much do you think you adore me? Have you ever hidden anything from me in any situation?
267. You are so beautiful all the time. I bet your parents were good-looking too. 
268. You always stay awake in my dreams every night. How much do you sleep then?
269. I am unable to remember any other person I had a crush on. It will always be you no matter what.
270. I am not perfect but the time I spend with you is always perfect. Your touch can make everything so important and nice,
271. When I lose myself in your thoughts, I never want anyone to find me.
272. I can complete all my work using only one hand as long as you are holding the other one.
273. I often feel hot when you are around. Is it real or just in my head?
274. We can always go on a coffee date and get to know more about each other. We can find out all the secrets about each other.
275. No matter how many times I see you, I always get butterflies in my stomach every time I talk to you.
276. I can conquer everything in the world as long as you are by my side.
277. No matter how hard I try to move on in life, every time I try I end up making my feelings for you stronger.
278. Sometimes, I think of writing a love letter to you and confessing all my feelings for you in an old-fashioned way. 
279. I always love showing you off and making all my friends jealous.
280. Every time I pay attention to your lips, I feel like jumping onto you and starting kissing them. Your lips are very beautiful.
---
Cute things to say to your crush and make them blush
281. All my sadness can instantly disappear with a glimpse of your sweet smile.
282. You look so stunning all the time. All your friends must be jealous of you.
283. My life without you is like a broken pencil. Which does not have any use.
284. I did not have faith in the concept of soulmates but then you came into my life.
285. Every time when I think of someone, you always read my thoughts without me even saying them.
286. If you give permission I can hug you for my whole life.
287. Would you like to build a dream house with me?
288. I always try to improve myself and be my best version when you are around so that I can be worthy of your love.
289. When I first saw you, I was too shy to initiate a conversation with you. Now you have made me so comfortable that I am unable to stop talking to you.
290. I am always grateful for the way you take care of me when I am sick.
291. Sometimes I just wish to leave everything and go on a road trip with you. This way we can get enough time to know more about each other.
292. You and I have so many things in common. Maybe we should do some of them together.
293. You always find something to say at the right moment even if I lose all my words. You can convert an awkward moment into an exciting one.
294. Sometimes I wonder what I would say if someday you catch me staring at you for no reason.
295. Have you ever imagined us as a couple? What do you think it would feel like?
296. You always remember all my likes and dislikes. You never miss a chance to make me feel loved.
297. Whenever I am thinking about you I end up marrying you in my daydreams.
298. Your voice is my favorite music of all time. I can hear it for a whole day.
299. I never knew that I could meet an angel in person. Your heart is so pure that sometimes you seem like an angel to me.
300. I never thought that I would find my dream partner in you.
---
Funny cute things to say to your crush
301. When you walk by me, I end up forgetting what I am talking about.
302. When you catch me staring at you I often get so nervous.
303. Never blame me for having a crush on you. How can I resist myself when you are so gorgeous.
304. I was dreaming about you last night and today I woke up by calling your name out loud. Now everyone at my home is asking about you.
305. I think I am developing diabetes because of your sweetness. You are too sweet to handle.
306. I was terrible at geography in my high school. If you could be my geography teacher, I would have taken some interest in that subject.
307. Does your body hurt? Because we were trekking on a mountain together in my dreams.
308. You should look into the mirror every day. I promise that you will end up loving yourself more.
309. I want to be the Buzz Lightyear for you because I want to love you from infinity and beyond.
310. What are the things that you would do if you could be my life partner?
311. What was the last thing you told someone about me, behind my back?
312. I have written so many love letters for you but never got the courage to give you one.
313. Sometimes I feel that you like me too. Is it true?
314. I love my sleep but I can wake up early in the morning if you ask me to.
315. When I am alone at night and thinking about you, I often forget that I have to go to sleep.
316. If you sit in front of me, I can pause myself for a whole day and enjoy the view.
317. Have you ever thought of doing anything crazy with me?
318. Sometimes I wonder what you feel about me because I know that you can understand all my feelings for you.
319. I can leave all my oldest habits if you ask me.
320. Sometimes I wonder if you are a wizard because I am unable to stop myself from thinking about you.
---
Some points for you to remember
While talking to your crush you should remember certain points to avoid any awkward moments and increase the intensity of the conversation. 
1. Find out where you both are in this
It is really important to know if you both are on the same page or not. You may have a crush on a random person, on the other your crush can be your best friend too.
Now the way you will talk to your friend will not be similar to a random person.
The way you behave, think or talk will change with the person you are crushing on.
You can be more comfortable around your friends or someone you already know that a person you do not know personally.
Try to find out what your crush feels about you. If they consider you only as a good friend or they are developing certain feelings about you too.
These things are really important to think about before making your list.
2. Which part of your personality do you want to emphasize more
Everyone has several characteristics in their personality. Now you have to decide which part of your personality you would like to reflect more on.
All the things you talk about should match your personality somehow.
3. Avoid any awkward situation
Know what your crush personally likes or dislikes about different things. Your conversation should not make them feel uncomfortable or irritated.
If your crush has a good sense of humor, you can spice up your words but if your crush has a serious type of personality, spicy talks can negatively affect their mood.
4. Have some backup 
Always have some backup so that you can cover up an embarrassing situation. It is not possible to know everything about your crush.
Something you say can be offensive to some people or it can create an awkward pause sometimes. 
You should have the backup to handle that complicated situation without affecting your relationship and continue the conversion.
---
Conclusion
Every person who has a huge crush on someone would prefer a chance to develop something beautiful with them.
Sometimes, even if you both like each other, you both may be insecure or afraid to confess your feelings.
Saying certain cute things can increase your bond and spice up your relationship. Who knows, maybe it will help you both to come clean about how you feel for each other and start something new.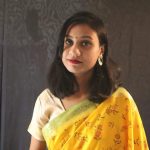 Taneya Mukherjee
Taneya has completed her post-graduation in Clinical Psychology. She has work experience at different NGOs and hospitals as a mental health worker and as an intern. She is very passionate about creativity and writing since her childhood. Her first poem was published in a well-known magazine at the age of ten. She actively writes short stories, poems, and long stories in different magazines and books. She is trained in Indian classical music. She is always eager to learn new things and explore new places. She loves to express her thoughts and feelings through creativity.