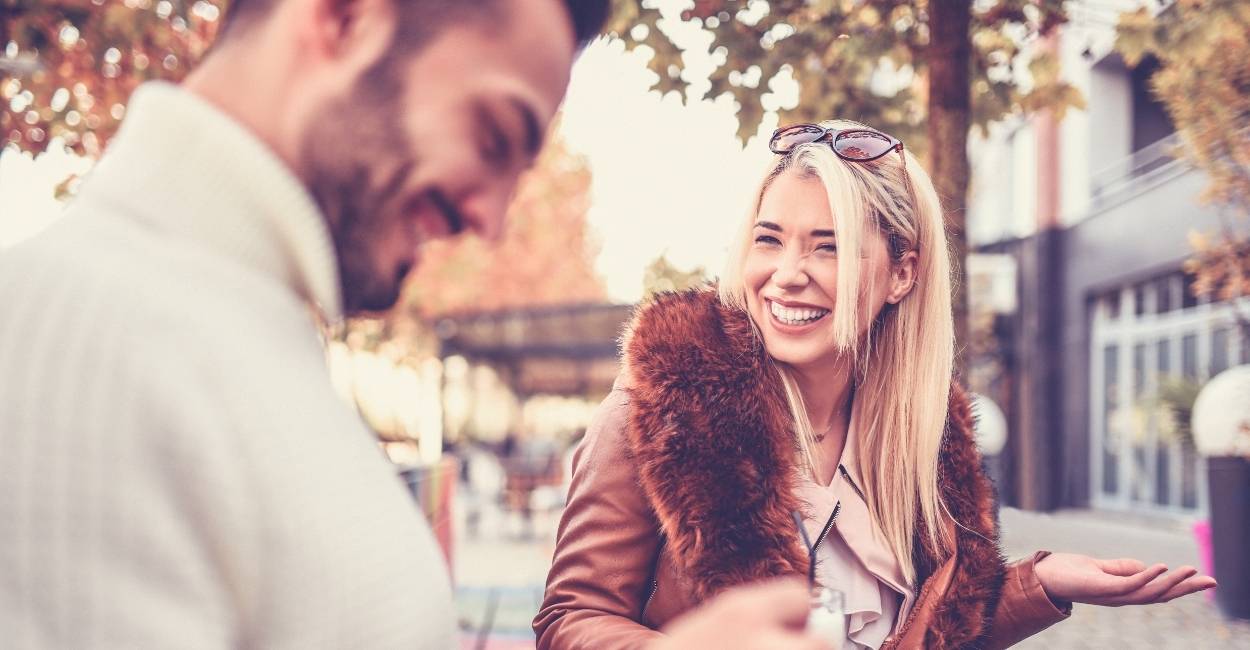 Finding some cute things to say to a girl can be hard because it is not easy to impress them. You have to put so much effort to win their heart and get them interested in you. 
Taking the initiative can make you feel nervous but verbal communication is always necessary to start something new.
You will prefer to make her happy and comfortable while talking to you and saying cute and sweet things can really help in this matter.
If she is someone you do not know personally some of these conversations will help you catch her attention and get to know her.
If you are crushing on someone you have already known for some time now, it can spice up the things between you two and make things easier for you to express what you feel. 
Choosing appropriate words to say in different situations can be completed but this article will back you up.
Here, we have made a list of cute things to say to a girl under different categories to help you win their heart.
---
Cute things to say to a girl
1. It is hard for me to stop thinking about you.
2. You are mine and there is no one who can take you away from me.
3. Since the day you walked into my life, so many things have changed in my life.
4. I always love to make you smile in every situation. Your smiling face is all I need to get me going.
5. You know how much I love pizza but my love for you is way more than that.
6. I have always dreamt of someone like you as my better half.
7. You are the only girl who always helps me to hold myself together, no matter how tough the situation is.
8. You are the one who is in my mind all the time.
9. When you are by my side, everything feels right.
10. No matter where you go, I will always follow you. I will never be ready to leave your company.
11. Nothing has been the same from the day you became a part of my life.
12. When you are with me nothing in this world matters to me. With your company, I can do anything I want in life.
13. Even death also can not stop me from loving you with all my heart.
14. You have no idea how adorable you are. I adore every single thing about you.
15. True love is always pure but the type of love we have is the purest and epic.
16. When I am with you, I try to be the best version of myself.
17. I am attracted to shiny things and you have that shine in you.
18. Tell me the secret of your beauty so that I can be attractive like you too.
19. I can give you my heart but only if you promise me to keep it safe.
20. Sometimes I wonder how I can be that lucky to find someone like you in my life.
---
Cute things to say to a girl over text
21. Texting you without seeing your face is hard. I just wish I could meet you now and chat with you for hours.
22. I have never met someone as perfect as you. God must have invested so much time and special effort to make you special.
23. No matter what happens in our future or where life takes us, you will always be the one for me.
24. I wish I could see you now. I just love the way your cheeks turn red when I talk to you.
25. My love for you is never going to change.
26. Texting is not easy because I am unable to see your smile. Your smiling face can make my day more special.
27. You always try to see the best in me. I am a better person when I am with you.
28. The favorite part of my day is when I get to spend some quality time with you. 
29. It is hard for me to stay away from you for this long. Let us plan our next date soon.
30. I have searched for you for so long. Now when I found you, I am never letting you go.
31. I want to be your Romeo but you have to rewrite the whole story with me. I do not like the ending of the original story.
32. The more I am getting to you, the more I am getting interested in you.
33. When Can I see you again? I am craving your touch.
34. Your voice is my favorite thing to listen to. Listening to you speak is a treat to my ears.
35. All my worries disappear when I see your beautiful face.
36. Just the thought of holding your hands is giving me some chills.
37. You can never think of doing any harm to anyone. I just love this about you.
38. When you are by my side, I do not care about anything else.
39. I think I have started falling for you. Can you please arrange something so that I don't break my leg?
40. When my friends talk about all the things that they have achieved in life, the first thing I can think of is you.
---
Cute things to say to a girl you like
41. This Christmas I want you to be my secret Santa.
42. Every time I need something, you understand even before saying it out loud.
43. Remember, I am incomplete without you. You are the most important part of my life.
44. I can not see you sad no matter what and I can do anything to make you smile.
45. I love the person I become when you are with me. You make me a better person and I am grateful for that.
46. No matter how bad the situation is, I know that I can rely on you. I have started to depend on you more day by day.
47. I can spend my whole life with you without a second thought. I can never get bored of you.
48. Whenever you need someone to talk to, I am just a phone call away. You can rely on me forever.
49. You are the cutest person I have ever seen. Can I keep you forever?
50. I never thought that someone as beautiful as you can even exist in this world until I met you.
51. I can wait my whole life to be with someone like you.
52. I know I can always count on you.
53. Every morning I wake up with so much excitement because I know I can see you.
54. Before meeting you I never realized that I was missing a piece of myself. You are that missing piece from the puzzle of my life.
55. Talking to you can always give me peace of mind, no matter how bad my day was.
56. Even if I am sad, you always know how to make me feel better.
57. There is not a single thing that I dislike about you. No matter what our future holds, you can always count on me.
58. You are such an interesting person and I want to know everything about you.
59. Since the day you walked into my life, I am unable to think about anyone else other than you.
60. I can not imagine my life without you in it. I have some big plans for us in the future.
---
Cute things to say to a girl best friend
61. I can always trust you with all my heart. All my secrets are safe with you.
62. You are always so fun to spend time with. I am lucky to have you as my best friend.
63. I just love the way you always help to make the right choices in my life and save me from making the bad ones.
64. You are the owner of a golden heart and I love the way you take care of everyone around you.
65. I know I can tell you anything and you will never judge me.
66. You always help to clear up my messes and fix all my mistakes. I really appreciate that about you.
67. When we met the first time, you made me feel so comfortable around you. I still think of that moment and thank God for that moment.
68. You are the bravest person I have ever seen. The way you handle every complicated situation in your life is really inspiring.
69. You are a part of my family. Without you, my life would not be the same.
70. Have learned so many good things from you. You have made me a better version of myself.
71. You are always empathetic to the person you are talking to. This empathetic behavior helps you to develop a non-judgemental personality.
72. You have made me realize that learning new things can be fun. I get so much motivation seeing you expand your area of knowledge and skills.
73. You make everything around you so beautiful with your love and your positivity.
74. I was never that much confident about myself ever. But you believed in me when I did not too.
75. When I was going through a bad time, you were standing beside me the whole time. I will never forget it in my life.
76. I love the way you spread positive energy all around you.
77. Your friendship is one of the most important things in life. Never think of leaving me behind in any case because I still have many more things to learn from you.
78. You have a big heart and you welcome everyone around in your heart.
79. Let us meet more often and spend some more quality time together. Your friendship is something that you never want to lose.
80. I was so lost and alone, then you came into my life and made it exciting.
---
Cute funny things to say to a girl
81. Look at the alphabet arrangements on your keyboard. 'U' and 'I' are never ready to stay away from each other.
82. I just feel out of the world and my heart starts to race when you hold my hands for some reason.
83. Bring a band-aid for me because I have scraped my hands falling for you.
84. I can not find my phone anywhere. Can you give me a ring on your phone?
85. You are the best thing that can happen in a boring man's life.
86. No matter how hard I practice all my pick-up lines, every time I forget all of them when you are with me.
87. Do you know that I am an organ donor? Because I just donated my heart to you.
88. This is our first date. Can you hug me already? Otherwise, I have to lie in my diary because I really want to hug you tight.
89. I just felt an earthquake. Did you feel it or did you just shake my whole world with your charm?
90. When you are in front of me, I always imagine marrying you and end up with a stupid smile on my face.
91. I am not good at running but I can run for miles after you.
92. Can you please check my phone? There is something wrong with it because it does not have your phone number.
93. I am searching for an address. Can you give the right direction to your heart? So that I can find my way in.
94. Can you do magic? Because you seem magical to me.
95. I never played a treasure hunt in my life. But how did I find the most beautiful treasure like you?
96. I am extremely attracted to you. Are you a magnet who is attracting me?
97. If you are doing nothing this evening let me join you. Let us do 'nothing' together.
98. You are so gorgeous that every time I see you, I just forget what I wanted to say.
99. What are your thoughts on 'love at first sight'? If you want I can pass by again for a second one.
100. Addiction is not good for health but you are becoming my addiction with time and you are so good for my health.
---
Cute things to say to a girl to make her smile
101. You always look so beautiful even if you are not making an effort.
102. There are so many stars in the sky but nothing is brighter than your eyes.
103. Only spending time with you can make my day better when I am struggling with something in my life.
104. I can not stop smiling when I am talking to you. You make me feel so positive about everything around me.
105. You know me so well. You made me realize so many things about myself that I did not know.
106. Whenever I am with you, I feel so good about myself.
107. All I want is to make some amazing memories together, so that after years when we look back, we can laugh together.
108. Thank you for having my back in everything. Your support makes me more powerful.
109. I admire everything about your personality. But the way you calmly handle every complicated situation makes me feel proud.
110. I love to admire your beauty when your cheeks turn red. I can make you blush all day with all my charm to enjoy that beauty for some more time.
111. Special people like you make this world a better place for everything. I am just so lucky because I know someone like you.
112. I just enjoy your company so much. If I could pause time I would do it when we are in each other's arms.
113. Let us go on an adventure and explore something new together.
114. Every day I end up dreaming about you. These dreams are so special that I regret waking up every morning.
115. All my friends will be jealous because I am talking to someone like you.
116. The way you giggle sometimes is unique and so special that it catches all my attention.
117. How can you be so smart and intelligent? I am really lucky to have someone like you in my life.
118. I never thought that I could love someone this way but then I saw you.
119. I just want to look into your eyes and spend hours holding your hands.
120. You always make me laugh so hard no matter how sad I am.
---
Cute things to say to a girl on her birthday
121. I will always be grateful to the universe for this day because without this you would never be born.
122. I am just so excited to celebrate many more of your birthdays together.
123. On this occasion of your birthday, I want to ask for a return gift from you. Go out on a date with me.
124. I always wish for us to be together every time I see a shooting star in the sky.
125. If you look deep into my eyes, the only person you can see is yourself.
126. I wish we could be friends from our childhood. I bet you were too cute to handle during your childhood too.
127. I know I will find a new reason every day to love you more.
128. Sometimes you just feel like a box full of my favorite chocolates. Tell me the secrets of your sweetness.
129. If I start to write about the good things you have inside, I would end up writing a book about you. If you want I can do it and give it to you on your next birthday.
130. Today we just filled another beautiful page of our book with some happy memories.
131. Even if I lose all my memories the only thing I would never like to forget is you.
132. You bring the sunshine into my life. I do not need the sun anymore.
133. Wherever you go you remove all the darkness and fill the room with your brightness.
134. I appreciate the way you try to understand my thoughts instead of judging me without giving me a chance to explain.
135. You never leave a chance to motivate me and help me to walk towards my goal.
136. If It is the end of the world and I could save only one thing, I would always choose you.
137. On this occasion of your birthday, I want to give you my heart. Because it already belongs to you.
138. I admire the courage you have. You always find a way to take a stand for yourself.
139. I really want to know what you were like when you were a kid.
140. If you want I can celebrate every single day as your birthday for the rest of my life.
---
Cute things to say to a girl you just met
141. You seem to have an interesting personality. Can you tell me more about it?
142. I think we have so much in common. We should get to know each other. It would be great fun.
143. I am bored here and I need some fresh air. Do you want to take a walk with me? I can show you around.
144. How was your day? Tell me all about it.
145. What do you do for a living? How much do you love what you do?
146. Are you new to this town? There are several amazing cafes around this area that you should try. Give me your number and I can send you the details.
147. When you laugh it feels like everything is going to be alright. You should not stop smiling.
148. What are the qualities that you want in your future partner?
149. Do you come here regularly? If yes, then this is going to be my regular spot too.
150. I don't know why I am feeling so nervous around you.
151. You seem like an elegant and mature lady now. What were you like when you were little?
152. What do you think you would say if I ask you out now?
153. You have a spark in your eyes. I would really like to get to know you.
154. You have such a positive vibe. I was in a bad mood but after talking to you I feel so good.
155. You are such a nice person, I think you would be a great friend.
156. Is it annoying to have people staring at you and admiring your beauty all the time?
157. I owe you one because you made me laugh even after having a bad day at work.
158. Your eyes are so beautiful. It seems like they have a lot to say.
159. I really liked talking to you, you are an amazing person. Can we do it again sometime?
160. Is there any vacation for the boyfriend post? I can apply with my resume and give an interview. 
---
Cute flirty things to say to a girl
161. I wish I could be your mirror so that I could be able to see you every day.
162. I was dreaming about someone like you for a long time. Now you are sitting in front of me.
163. You are so pretty. I can never stop thinking about you, even for a moment.
164. I do not know why but every love song I listen to always reminds me of you.
165. People say nothing can last forever. Would you like to be my nothing? Because I do not want to lose you ever.
166. You do not have to worry. Because I have my plans to make you happy for the rest of my life.
167. I think God created you only for me. Because we are the perfect match of all time.
168. I have been having sleepless nights for some time now. Because every night you are roaming around in my thoughts without letting my mind rest.
169. There is a great coffee shop nearby that I want to try but they have a rule that you have to bring a date.
170. If you ever wonder where you are, you are inside my head. You are never getting out of there.
171. Before meeting you I didn't know that smiling without any reason feels so good.
172. Wherever you go, the temperature increases because you are so hot.
173. There is no need to search for anyone else in your life when I am here.
174. I have so many things to do but every time I try to concentrate, your thoughts keep distracting me.
175. No matter how bad my situation is, your voice can refresh my mood entirely.
176. Are you a queen? Do you run a kingdom? Because you are ruling my life now.
177. I just want to wake up every day and see your face first thing in the morning. You are so lucky for me.
178. I am not flirting with you. I am just trying to be extra friendly with someone extra special. 
179. You are so kind to everyone you talk to. I really like that about you.
180. I was searching for the right person for so long now and then you came into my life.
---
Cute things to say to your girlfriend
181. You made me realize the true definition of happiness from the day you came into my life.
182. When you hold my hands I often forget about everything else in this world.
183. No matter what the situation is, my love for you is never going to change.
184. The day I saw you for the first time, I already gave you my heart.
185. If I ever get mad at you, it will be because you are the most important person in my life.
186. I am waiting for that day when I can see your face first thing after waking up in the morning.
187. I am unable to explain in words how much I love you. Just look deep into my eyes and listen to my heart, you will get all your answers.
188. You have so many admirers but I will always be grateful because you chose me.
189. You always make my life easier even when things are not going in my way.
190. I do not need any warm clothes. I just need to feel your warmth to feel better.
191. I do not like to spend a minute without you. I am waiting for the day you will be my wife.
192. Before meeting you I didn't know that I have so much love to offer. But you changed everything in my life.
193. All my insecurities fade away when you are with me and my head is on your chest.
194. The day I could sleep in your arms, I would have the best sleep of my life.
195. All my friends are jealous because you chose me as your partner. Everyone wants their romantic relationship to be like us.
196. You always take care of everything in my life so well, sometimes I wonder what would I do if you were not in my life.
197. The way you always pamper me, sometimes I feel like a spoiled brat.
198. There is nothing else that can make me feel better than I feel when I hug you.
199. No matter how many times I have to choose, it will always be you.
200. Every time I see a picture of us together, I appreciate how cute we always look together.
---
Cute things to say to your girl crush
201. Do you have a magnetic field because no matter where I go, I always come drawn to you?
202. When you are around, you never let a moment get boring.
203. Sometimes I just want to see you smiling for hours without saying a word.
204. I am unable to give you the whole world but I can promise you to give my entire world to you. Because I want you to be my queen.
205. You know, that day would be my best day when you would tell me that you have feelings for me too.
206. I am not asking you to think about me all the time but I just want you not to forget me.
207. I wish I could sneak in at your house in the middle of the night and watch you sleep.
208. No matter how far I go, I promise, I will always find my way back to you.
209. It is the toughest thing for me to see you sad for some reason. I can do anything to take that sadness away.
210. It feels like I am living my favorite dream, from the day I met you. If it is a dream, I don't want anyone to wake me up.
211. I want to share my breakfast with you every morning.
212. After waking up in the morning, the first thing that comes to my mind is you.
213. When I think about you before going to bed, I always have the most peaceful sleep ever.
214. Every night you come into my dreams and create a paradise for me.
215. When was the last time you dreamt about me? What was it like?
216. We often dream about someone who is always in our minds.
217. You can come over to my house tomorrow morning and I will make you a romantic and tasty breakfast.
218. You know how much I love my sleep but I can spend my whole night talking to you when you are around.
219. Let us hold each other's hands and go for a long walk by the beach. We can talk about everything we have in our minds there.
220. Sometimes I imagine myself growing old with you.
---
Super cute things to say to a girl
221. Can I spend my whole day tomorrow just holding your hands and looking into your eyes?
222. Every time we make a plan, I become so excited. Your company is all I want.
223. Please come and visit me in my dreams more often. When I see you in my dreams I wake up in a great mood.
224. I wonder when we could fall asleep in each other's arms. Every morning I would make you breakfast in bed.
225. There is not a single day when I don't think about you at least once.
226. You always guide me in the right direction in my life. Without you, I would have taken all the wrong decisions ever.
227. If I was asked to sit for eternity by holding your hands, I would be really happy doing it.
228. I would love to give you every single thing you ever wanted. Because you deserve it all.
229. Every time I experience some failure in life, you are the one who always gets me going.
230. You have a thing for perfection. Everything you do has to be perfect.
231. There are so many beautiful stars in the sky but your eyes have the best shine ever.
232. I think I have developed some heart problems because every time I see you, it beats faster.
233. I am ready to say all the cute things to you for the rest of my life.
234. Our life is so short, I do not want to waste a single moment of it by staying away from you.
235. Sometimes I wonder why we are not together yet.
236. We are so close all the time, some of my friends doubt that we are a thing.
237. Do you want to be my girlfriend for a day and do something crazy together? If you want we can make it permanent too.
238. You bring so much light into my world and take away all my darkness.
239. You always try to understand all my emotions. I love the way you always consider my feelings.
240. If everything in my life is changing and I can keep only one thing constant. It will always be you.
---
Interesting & cute things to say to a girl
241. I can not spend a day without talking to you or without seeing you.
242. Tell me more about your passion. I want to know everything about you.
243. I was waiting for the right person for a long time now. When you entered my life, seeing you made me realize that it was worth the wait.
244. When I am with you, every day feels like a holiday all over again.
245. My morning coffee would taste a lot better if you could be there with me at my breakfast table.
246. Whenever things get really embarrassing or awkward for me, you always transform the situation into fun and enjoyable.
247. I will never leave your side in any situation. Remember, we can do anything when we are together.
248. If I could write about my own future, I would want you to be there with me in every step of my life.
249. I am always there for you to back you up, every time you are going through some issues.
250. Sometimes I wonder if I could ever go on a date with someone like you.
251. The way you do your makeup always enhances your natural beauty. How can you be so perfect all the time?
252. You definitely have some magic in you. Every time I am with you, I feel so calm and forget all about my stress in different areas of life.
253. Even if we are not talking to each other, sitting beside you, holding your hands, and enjoying the silence, is a different feeling altogether. Nothing can beat this feeling at all.
254. I want to know all your secrets. How can you be so gorgeous all the time and steal my heart away?
255. You can always point out little changes in me. You always pay so much attention in my life. I really like the way you give me that much importance.
256. Your eyes are really expressive. Even if you are not ready to say something, your eyes can say it all.
257. You have all the talents a designer should have. The way you are designing my life, I am sure that you will be efficient in this profession.
258. You will always be my lucky charm and I am always nervous and insecure about losing you forever.
259. Sometimes I find it difficult to make %the right choice and I search for a second opinion from someone. Would you like to %be that person for me?
260. I am searching for a queen who can rule my kingdom and I think you will be the perfect fit. Can you please take up the offer?
---
Random cute things to say to a girl
261. If it is the end of the world, I would like to spend my last minutes with you.
262. Sometimes when I am alone in my room, thinking about you, I often end up with a grin on my face without even realizing it.
263. I want to be the reason behind your every excitement and smile.
264. Your happiness is so contagious. Whenever I am with you I am so happy even if there are no underlying reasons.
265. Your hair is so beautiful and soft. I just love the way you style it.
266. You have all the talents that a designer must have.
267. The most peaceful place in this world is in your lap. When I am extremely stressed or anxious about different things in life, I just want to put my head in your lap and forget about everything
268. You are the only person in this universe who can save me from my darker side.
269. Once I start to talk to you, I lose track of time and end up forgetting all my work.
270. I was dating you in my dreams for a long time. We should try it in the real world now.
271. If you give me your precious heart, I can promise you that I will keep it safe and secure forever.
272. I know I can be myself when I am with you. There is no need to pretend to be someone else.
273. You are so adorable. You always motivate me to stand up for myself. I have learned so many good things from you.
274. It is so embarrassing when you catch me looking at you from a distance and smiling without any reason.
275. We always do the right thing by each other's side. Sometimes it feels like we are made for each other.
276. Are you a magician? Have you performed a spell on me? Because I am extremely addicted to you.
277. You feel like home to me. After a long hectic day, I just want to come to you and cuddle you all night.
278. I have so many things to do in life but every time I try, I end up looking at your picture and praising your beauty.
279. You are in charge of every need of my life because you are the key to my happiness.
280. Can you please check your bag real quick because my heart is missing?
---
Cute things to say to a girl to grab her attention
281. I have so many things to wish for but every time I pray, I end up asking for your presence in my life.
282. Don't you need to sleep at night? Then how can you stay awake in my dreams every single night?
283. I can complete all my work just by using only one hand if you are ready to hold my other one.
284. I know, none of us is perfect. But the time we spend together is always so perfect and full of happiness.
285. We can always go on a coffee date and talk about all our secrets with each other.
286. All my problems just fade away when I see your smiling face. You can take away all my problems, just like magic.
287. It does not matter how many times I have seen you. I still have butterflies in my stomach every time I see you.
288. If I am talking to someone and you are just walking by me, all my attention shifts towards you and I forget what I was saying.
289. I have a huge crush on you. You can never blame me for it, you are just so irresistible
290. I was having a dream about you last night and I woke up this morning shouting your name. It was so loud that my parents came running to my room and were asking about you.
291. If you were not my teacher in college, I would never miss a single class ever.
292. If you ever feel confused about yourself, try looking into the mirror. I promise ‌you will fall in love with yourself. 
293. Falling in love is a great feeling and you could never understand it without experiencing it. 
294. If you would be my soulmate, what are the things that you would like to do for me?
295. I just love the way you feel about different things in my life. I have learned so many good things from you.
296. When you talked to me for the first time, I was incredibly happy and my heart skipped a bit.
297. Tell me what is your favorite movie and we can watch it together.
298. You are such a beautiful girl. Your parents must be good-looking too. 
299. I could never imagine my life without being able to meet someone as great as you.
300. I want to start my day by hearing your sweet voice every day.
---
Cute things to say to a girl you are in love with
301. If I see your smiling face the first thing in the morning, I can spend the rest of my day peacefully.  
302. A simple good morning text from you can brighten up my day. 
303. I did not believe in the concept of soulmates until I met you.
304. You are my dream come true. I have always wanted someone like you as my partner.
305. I was reading our old text conversation last night and it reminded me of all those sweet memories that we made together.
306. Sometimes I just feel so lucky to have someone like you in my life.
307. Tell me the first thing that came into your mind after getting to know me.
308. Have you ever tried to find out what I am saying to my friends about you?
309. I am ready to be the Buzz Lightyear for you because I will always love you from infinity and beyond.
310. I have written several poems about you but never got the courage to read them out loud, in front of you.
311. Sometimes I wonder what you actually feel about me. Though I can understand that you like me but you have never said it out loud yet.
312. I never thought that I would find my perfect partner in you.
313. I wish I could be your friend from childhood. We would have got the chance to spend more time with each other.
314. Your heart seems so pure that sometimes I wonder if you are an angel who came into my life for some reason.
315. Let us just leave everything behind and take a small vacation. This way we will get enough time to know more about each other.
316. When you talk to some other guy, I really feel jealous. I want all of you just for myself.
317. There is no need to apply blush while doing your makeup if you are going out with me. Because when I am with you, your cheeks automatically turn red.
318. The way I feel about you, I have never felt this way for anyone else in my life. I know you are the one for me.
319. I have spent multiple nights just thinking about you. Though I love my sleep, I often lose track of time when thinking about you.
320. I really want to marry you real quick and start a family with you.
---
Points that you need to remember
When you are asking her something or initiating a conversation with her, try to understand where she is standing. Pay attention to her interest and her mood at that point. 
How long you know her and your current relationship with her is really important in this matter. Pay attention to these small details while choosing your words. Because you will not talk to an unknown girl the same way you talk to your girl best friends. 
Your words should not make her uncomfortable and create an awkward situation in any way. Understand her area of interest and talk about the things that she is more comfortable talking about. 
If you are talking to an unknown girl and you are romantically interested in her, express your feelings in a way that does not make the situation more complicated for both of you. 
The conversation should be enjoyable for you both and it should positively affect the bond you are growing. 
The conversation should be on both sides. You should not be the only one speaking. Give her enough chances to talk about the things she wants to. 
Pay attention to her words and listen to what she has to say. If she feels that you are not much interested in her words, she may start losing interest in you. 
Always have some good backup so that you can cover up any embarrassing situation. It is not possible to know everything about the person you are talking to. Something you say can be offensive to some people or it can create an awkward pause sometimes. 
You should have the backup to handle that complicated situation without affecting your relationship and continue the conversion. Change the topic immediately and try to lighten the mood with something fun. 
Make the conversation interesting and fun. Make sure it is not monotonous or boring for her. Talk about different things and say these cute things in between. You can make it spicy with some games.
Do not scare her off with your words; she should not think that you are desperate for some reason. 
Be calm and try to establish good communication first. Get to know each other and then move forward.
Never pretend to be someone else while talking to her. Be yourself and let her see who you actually are. It is not going to do anything good in the long run. This will help her to understand you in a better way and also increase the respect between you two. 
Conclusion
Cute things to say to a girl can help you initiate a nice conversation and get to know each other.
This will also help you to appreciate someone you already know and express your real feelings for them.
Saying certain things can help you both to be honest about each other's thoughts.
Maybe you can develop a beautiful relationship with someone you just met by saying something cute and initiating a conversation.
Complimenting each other or talking about your feelings can help you both to grow together and develop a better understanding.
Be careful and selective while choosing your words and try to understand the person in front.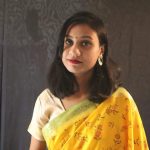 Taneya Mukherjee
Taneya has completed her post-graduation in Clinical Psychology. She has work experience at different NGOs and hospitals as a mental health worker and as an intern. She is very passionate about creativity and writing since her childhood. Her first poem was published in a well-known magazine at the age of ten. She actively writes short stories, poems, and long stories in different magazines and books. She is trained in Indian classical music. She is always eager to learn new things and explore new places. She loves to express her thoughts and feelings through creativity.