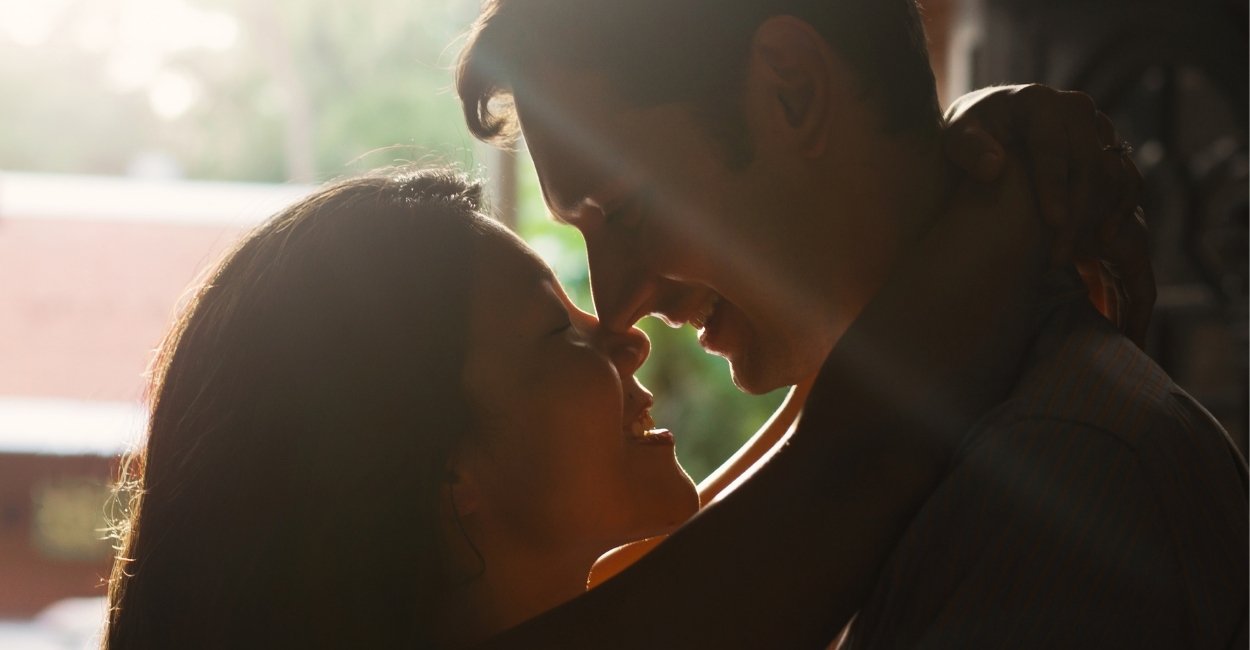 If you have ever wondered about certain cute things to say to your boyfriend, this article has all your answers.
Sometimes a cute line is all you need to start a conversation with your boyfriend after a severe fight.
Good interactions and saying nice things to each other always make a relationship healthy and strong. If your words are adorable and creative, your partner will never be able to resist loving you more.
If you are not that creative or you often get confused about what to say when with him do not worry.
We have covered it for you. You can choose any words you want from the list that is given and make your boyfriend smile.
Starting a conversation by saying these cute things will increase the fun and romance between you two. 
If you are an introvert or shy, be ready to take charge and enjoy the spark in your relationship.
---
Cute things to say to your boyfriend
1. I am very lucky to have someone like you in my life.
2. You are the kind of person whom I have dreamed about.
3. You made me realize the true meaning of happiness in this world.
4. You show me all the time how beautiful it feels to be loved by someone like you.
5. I will always love fate because she put you on my path in life.
6. The first person I think about after waking up in the morning is you.
7. You always listen to me, even when I am always complaining and having a bad day.
8. I think I am addicted to you and I never want to get rid of this addiction.
9. I know there are multiple fishes in the sea but I want you to be my Nemo.
10. You are the only person whom I want to talk to after having a bad day.
11. I really love to listen to your heartbeat by keeping my head on your chest.
12. When I am hugging you, I always forget about everything else in my life.
13. No matter what I do, you are the only one who never judges me.
14. No matter what you do, my love is never going to change for you.
15. When you look into my eyes for the very first time, I already became yours.
16. I can get mad at you sometimes because you are the most precious person in my life.
17. The day we met for the first time, I suddenly realized how grateful I am for things not getting worked out with anyone else.
18. Though I do not want to brag about anything, we always look cute together.
19. If you let me borrow one kiss from you I promise to give it back to you later.
20. You can not imagine how much laughter you bring every day to my life.
21. There is no feeling that is better than how I feel when you hug me tight.
22. I miss you every second when you are not with me.
23. When you look me in the eyes while talking it feels really amazing and makes my heart beat faster.
24. Thank you for choosing me even if there are so many people out there.
25. You make my life a lot easier even when things get really hard for me.
---
Romantic cute things to say to your boyfriend
26. If I could press the pause button in life, I would choose to be in your arms when I do it.
27. I can not explain in words how much I love you, listen to my heart to get all your answers.
28. Sometimes you make me feel like a spoiled girl with all your care and pampering.
29. After a long and tiring day, only the warmth of your body can make me feel better and refresh my mood.
30. Your face is the most beautiful thing that I adore in my life.
31. All my friends are jealous because I have someone like you in my life.
32. You always try to fill my life with all the happiness in this world.
33. I didn't know that my heart had so much love before I met you.
34. The sound of your name can make me blush in any situation.
35. Whenever I need some help, you always stand by my side.
36. You are the most handsome man I have ever met in my life.
37. The reason for me waking up every morning will always be you.
38. Never forget that you are only mine.
39. I love the way you cuddle me when we fall asleep together.
40. Sometimes I wonder how caring you can be. You always take care of all my needs.
41. You are like a never-ending research paper. I want to explore all of you.
42. I can happily die just any day if it is needed to save your life.
43. All my insecurities fade away when I see you in front of me.
44. You are always such a gentleman when you are with me. You always make me feel important.
45. All the good and bad that we face together in your journey are really worth it. Your company is all that matters.
46. Even after so many years together, you still give me butterflies in the stomach.
47. What is the secret of your charming behavior? It is really hard for me to resist your charms.
48. I can walk for miles if you are there to hold my hands and walk with me.
49. I am ready to relive all those years I spent with you all over again.
50. You better take care of my heart, because now it belongs to you.
---
Cute things to say to your boyfriend on his birthday
51. If you would be a drop of tears in my eyes, I could never cry in any situation. I am that much afraid to lose you.
52. Look at the keyboard of your laptop. U and I are always placed just next to each other.
53. Every time I see a shooting star I always wish us to be together.
54. If there is a single thing that I can save if it is the end of the world, I would always choose you.
55. Every day I find a new reason to love you more. You mean the world to me.
56. I do not need a Sun when I have you. You are the sweet sunshine of my life.
57. Look into my eyes, all you can find is yourself.
58. Even if I lose all my memories, the only thing which I will remember is you.
59. I wish I could be your friend when we were kids.
60. You are always very determined about all your decisions. I really love this about you.
61. I am so lucky that I found you first. Now I can celebrate your birthday every day.
62. I will always be grateful for this date because you were born this day.
63. You are just as sweet as a box of my favorite chocolates.
64. Today we just wrote another page full of beautiful memories of our story.
65. You have changed my life for the better and filled it with joy.
66. I am glad that we met each other young. We have many more birthdays to celebrate together.
67. You are someone who always motivates me to chase my dreams and my goals.
68. You made me believe that I can be the person I want to be if I try harder.
69. The world has become a better place from the day you were born.
70. Your heart is so pure. I will protect your heart with all my strength because it belongs to me now.
71. Every time when I feel lost in life, I find my way toward you.
72. We are so perfect. There is nothing that I would like to change about us even if I could.
73. I am really thankful to God because He made us cross each other's paths.
74. You are always ready to fight for me and I really adore you for that.
75. I know you have stolen my heart! You can keep it but you have to take care of it!
---
Cute things to say to your boyfriend when he's sad
76. You are my prince charming! Let us write our fairy tale together.
77. You are the best boyfriend I can ever have. You are perfect for me.
78. I am thankful to God that He has made you for me.
79. You always successfully bring out my inner child.
80. You are my true home, that is why I always want to come back to you after a hectic day.
81. Together we have come so far and there is a long way to go.
82. I want my journey with you to be never-ending.
83. Every time you do something good, I feel so proud of you.
84. When you are working on something good, I really love being by your side.
85. Every single thing that you do for me, I am really grateful for all of them.
86. I may have done so many good things in life so I have been blessed with someone like you.
87. You always help me to make the right choice in life. Without you I am nothing.
88. When I put my head in your lap I found the peace I was looking for.
89. You always give me a reason to smile in every situation.
90. You always know just the right thing to say in every situation.
91. I think there is nothing that you can not do. You are really great in everything you do.
92. You can always make me smile even when I am sad.
93. You are so ambitious and there is nothing more attractive to me than a man who is hard working.
94. There are no feelings compared to what I feel when I make you happy.
95. How can you sort everything out all the time? You are the smartest person in this universe.
96. You are so patient all the time, I really love this about you.
97. You have the most beautiful smile in this world.
98. The day when I first met you was the start of my best life.
99. The cutest thing that I have ever seen in my life is your smile.
100. No matter how many flaws you have, the goodness of your heart always exceeds everything else.
---
Interesting cute questions to ask your boyfriend
101. I can do anything to make you happy because I hate to see you sad.
102. I have never met a thoughtful person like you. Every time you think it through before making any choices.
103. I love the way you always stand up for yourself. I really get motivated by you.
104. I feel that I am the richest person in this universe because I have you.
105. I can not stop telling everyone how intelligent you are. It makes you more attractive.
106. I hate myself when I am unable to bring a smile to your face.
107. I want you to be my better half in every life.
108. I can go on any adventure with you. You will make my journey more adventurous.
109. When we are together, I feel like a royal couple.
110. I love the way you always stand up and start fresh every time you fail. I am so proud of you.
111. You have the best sense of humor, it makes me blush every time.
112. I notice every single thing about you. You are too important to me.
113. I really appreciate the effort you put into our relationship.
114. I miss your sweet smile when you are sad. Do not make me tickle you.
115. If you ever want to talk your heart out, I am just a call away.
116. Every day you make me a better person with all your love and care. I really love the person I become when I am with you.
117. You are always there for me in my every mood swing.
118. I don't know how you can put up with me so well.
119. I want you to be the first person I see after waking up every single day.
120. I can forget all my pain when I see your laugh.
121. I can not imagine my life without you in it. I can not remember how my life was before you came into it.
122. I feel so safe when I am in your arms. I know you can protect me from everything bad in the world.
123. I feel I can tell you whatever I want because you always understand me very well.
124. The first time we met I was afraid to start a conversation, now I am always afraid to lose you.
125. There is nothing better than spending time with you. Every time we are together I realize it all over again.
---
Cute long things to say to your boyfriend
126. You always give me all the warmth I need. I do not need a jacket to keep me warm when I am with you.
127. For me peace is, wrapping my arms around you and your lips on my forehead.
128. I love the way I feel when I am with you. I never want to forget this feeling in any situation.
129. Have you ever imagined me kissing you randomly? It is because the kisses I have blown for you successfully found the right way to reach you.
130. Every time we say goodbye to each other on our way home, I feel heartbroken and sad.
131. I want to start my day with a kiss from you. It has the power to make my day lucky.
132. Who needs a thousand reasons to be happy? When you are in my life one reason can beat all the other nine hundred reasons.
133. If the way I love you is wrong, I do not want to be right forever. Nothing can stop me from loving you with all my heart.
134. If my life can be an entire song, my love for you is the rhythm of that song. Without it, my life will be incomplete.
135. When we are away from each other, sometimes I look at our old messages. They never fail to bring a smile to my face.
136. Always remember, you are not my boyfriend. You are my best friend, my guide, and my inspiration too.
137. You are the only person in this universe, who will never judge me for anything without understanding me first.
138. Whenever I am with you, I never feel the urge to pretend. I can be myself with you, I never had to pretend to be someone else just to be liked by you.
139. When I first met you, I was really afraid to love you and open my heart to you. Now I can not stop loving you in any situation.
140. You are so sweet sometimes, that I often wonder if you are an angel that God has sent for me.
414. Sometimes I just want to hug you and take all your smell. It makes me feel so warm and cozy.
142. Every time you are with me, everything else starts to disappear. I can not concentrate on anything but you.
143. When I am really confused about something, I often wonder what you would do if you were in my place.
144. We may not be a perfect couple all the time. But I can assure you that we are perfect for each other.
145. Every day when I go to bed, I often fall asleep while thinking about you and our future together.
146. When we experience a rough patch in our relationship, I look into your eyes and feel that everything is going to be fine. I know that we can resolve anything together.
147. Every time I ask you something, the answer is already ready. Tell me all about the secrets of your smartness.
148. You were the missing piece of my big puzzle. Before I met you my puzzle was incomplete and you made it complete by walking into my life.
149. The way you speak and the way you sound always makes everyone listen to what you have to say. Your voice is really soothing to my ears.
150. The spark you have in your eyes can show the right way to anyone who is lost.
---
Cute little things to say to your boyfriend
151. You should learn how to do CPR because you take my breath away all the time.
152. When I am around you I feel no need to hold myself back.
153. All my friends want a relationship as perfect as my mind.
154. You always try to make me feel like a queen.
156. You never leave a chance to fulfill my wishes and spoil me.
157. You always make me the happiest person in this world.
158. The thing which I love the most is your heart.
159. No one has ever loved me the way you do. Never think of sharing your love with anyone else.
160. You are the answer to all my prayers. I always end up feeling loved when you are with me.
161. I always look up to you. You are my inspiration.
162. I can not resist myself when I am around you.
163. I want to be the best version of myself when I am around you.
164. I am going to annoy you always and forever. Prepare yourself to tolerate me.
165. We can be unstoppable when we are together.
166. I can listen to your voice for a whole day. You can never bore me.
167. I have already fallen for you so bad that I can not get up myself.
168. I am so proud of the person you are becoming day by day.
169. I think I have found my true soulmate in you.
170. You always bring light to any room I walk into with you.
171. I can recognize your touch even in the dark.
172. I become very needy when I am around you.
173. I just love the way you talk.
174. I have put your heart in the locker of my chest.
---
Cute random things to say to your boyfriend to start a conversation
175. I want to be that girl who will wake you up every morning.
176. I can not stop talking about you to my family.
177. You can take me anywhere because it always feels like home when I am with you.
178. You always figure out what is the appropriate thing to do in every situation.
179. I am not a crazy person but I am just crazy about you.
180. I love the way you explore new things with so much confidence.
181. I was having a bad day till now but after talking to you my day is much brighter.
182. I don't know how to explain my love for you because when you are around I feel my heart is going to explode from beating too fast.
183. I am never going to let you go anywhere without me.
184. I had an amazing dream about you last night and now I can not see you.
185. Sometimes I wonder if you are only my imagination. Because you are too good to be true.
186. Even if I do not want to laugh, you always find some ways to make me laugh.
187. No matter how big or small my problem is, I know I can always count on you.
188. If I could change one thing about my past, I would like to meet you soon.
189. I know that you are my boyfriend but you will always be my best friend too.
190. I can face any challenges life throws when I have you by my side.
191. It will take me forever to tell you why I love you so much but I can just show it to you.
192. I love the way you pamper me all the time.
193. If I start to talk about the things I love about you, the list will never end.
194. Just the thought of lying next to my handsome man can give me the chills.
195. If you ever wonder about where you are, do not worry. You are trapped in my mind forever.
196. You are only mine and no one else's – always and forever to the sun and the moon.
197. Your smell is my addiction, can I keep your shirt for the time you are away?
198. Stealing a kiss from you can always make my day more special.
199. I promise you, one day you will be a great father.
200. I will choose you any day over anything else in this world.
---
Cute things to say to your boyfriend over text message
201. I am very lucky to have someone like you because you are the kind of person that comes into every girl's dreams.
202. I am unable to find an appropriate word to explain my feelings when I see you.
203. You can surely be my Romeo but only if you agree to rewrite the story with me.
204. I will never be afraid to fall in love all over again, as long as you are there to catch me.
205. I think I have started falling for you. Can you please come and catch me?
206. When I am with you I always feel complete.
207. The more I am getting to know you, the more I am falling in love with you.
208. Just the thought of lying next to my handsome man can give me the chills.
209. You look so hot when you do your exercise. I can always watch you working out all day.
210. If I start to talk about the things I love about you, the list will never end.
211. Long-distance relationships suck. I wish you could be here to take me in your arms. There is no better feeling than that in my world.
212. I want to ask you to come over. I wonder if it will melt my house because you are too hot.
213. I wish I could cuddle you and fall asleep in your arms right now.
214. Until I see you again and hold you in my arms, I will hold you with all my heart.
215. When can I see you again? I am craving your kiss.
216. Every time when I am away from you, I feel a piece of me is missing.
217. I am a little jealous of your family because they can see you every day.
218. All my fear starts to disappear when I hear your voice. You are my only superhero.
219. I am not creative enough to write a romantic love letter for you, so I tried to write a romantic text.
220. I was waiting for you from the time when I heard my first fairy tale story.
221. Every time I look into your beautiful eyes, I lose track of time.
222. I always think about you before going to bed, I can sleep peacefully with you in my mind.
223. I do not need to apply blush on my cheeks when I am around you.
224. A simple good morning text from you can make my heart race so fast.
225. You are the definition of natural beauty, you look so handsome even when you are tired.
---
Super cute things to say to your boyfriend
226. Sometimes I feel like the whole universe was plotting to introduce me to you.
227. Sometimes I want to sneak out of your house in the middle of the night because I want to watch you sleep.
228. I am always attracted to your adorable smile. It always makes my heart skip a beat.
229. Now my life starts with you and one day it will end with you too.
230. Can you give me a bandage? Because I have hurt my knees falling for you.
231. You can be a designer because you have decided my life beautifully.
232. God has created you with so much care and time because you are so perfect to me.
233. I hate to wait for your reply. It always reminds me how far away you are from me.
234. When you call me by my name my heart starts to beat faster.
235. I am unable to find words to tell you how much you mean to me.
236. When my friends talk about you, every time my cheeks turn red.
237. We always do the right thing by each other's side.
238. I will never leave you for anything in this world.
239. I can not define in words how much I am attracted to you.
240. Can you tell me the love spell you put on me? Because I am madly in love with you.
241. I find the gateway of heaven in your eyes.
242. You have such strong arms, you can save me from all the evil villains of the world.
243. Right now you are the most important reason for me to continue breathing.
244. You can always change my mood with your voice.
245. Your eyes are so beautiful. Every time you are in a room, all the girls check you out.
246. Every moment I spend with you makes me realize that you are my dream come true.
247. I want to share my evening coffee with you for the rest of my life
248. If I could make my choices in life all over again, you will always be my constant.
249. I woke up smiling because I saw you in my dreams.
250. I thought true love only happens in fairy tales until I met you.
---
Cheesy cute things to say to your boyfriend
251. I want us to be like wine because wine tastes better as it ages.
252. I want you to grow old with me and cross every milestone with me.
253. If I can only be with you when I am dreaming, I do not ever want anyone to wake me up.
254. You are the diamond of my heart and I can never think of separating you from my heart.
255. I can be a little weird sometimes. Would you like to be weird with me?
256. My life was all black and white until I met you. You filled my life with all the colors.
257. Though I can never fix all your problems, I will never let you face them alone anymore.
258. Even if I have nothing to do, I will never get bored of thinking about you.
259. I do not need a light bulb because you bring the light into my life. My life will be dark without you in it.
260. All the time I spend in your arms, I feel so lively.
261. As long as I am talking to you, the topic of the conversation is never important.
262. My love for you is always increasing with every step we are taking together.
263. It does not matter if you are sick, kissing you is worth taking the risk of catching a cold.
264. I never knew that it is so exciting to look into someone's eyes and smile for no reason, before meeting you.
265. My favorite place to stay in this world is in your lap.
266. You are the prince charming of my fairy tale life and I want my happily ever after with you.
267. You are my only destiny and we were always meant to be together.
268. I can not imagine how bad my life could be if I did not meet you then.
269. You are the most valuable treasure I have in my life.
270. Sometimes when I see I end up crushing on you all over again.
271. If anyone could transform our love into electricity, it would light up the whole country.
272. If life is a soccer game, I made the winning goal just the moment you came into my life.
273. My favorite thing to hold in this life is your hands.
274. People think nothing can last forever. Do you think you can be my nothing?
275. You are the cheese of my pizza.
---
Flirty cute things to say to your boyfriend
276. Even if you have several reasons to leave me behind you always choose to stick around.
277. If I start describing the goodness in you now, I will end up writing a book about you.
278. You are my only epic love and I am blessed to have you in my life.
280. I am the luckiest person in this world because I have my best friend as my life partner.
281. The chemistry we have is so special. If you could be my partner in the chemistry lab I would have the highest score in the class.
282. Every time your fingers touch me I feel a spark in my body.
283. Right now my only dream is to be your life partner.
284. I can never stop telling you how adorable you are.
285. If my life was an action movie you would be my savior.
286. Seeing your smiling face, the first thing in the morning can make my whole day lucky.
287. My bed feels so empty without you at night.
288. When you look into my eyes I just feel the urge to kiss you.
289. I am addicted to the way you look at me.
290. When I wake up in the morning the first thing I want to do is talk to you. Sometimes I wonder if you are in my dream and it will end once I awake.
291. You always give such a positive vibe, all my negativities fade away when I am around you.
292. Your company brings excitement to my life even if we both are silent.
293. A good morning kiss from you can make my day perfect.
294. Sometimes I crave your touch. I just want to hug you tight and feel your warmth.
295. You can always distract me with your hands when I am in a bad mood.
296. My favorite music is the sound of your heartbeat.
297. My happy place is the spot beside you.
298. I want to explore the unknown with you.
299. Your beautiful smile is a treat to my eyes. I do not want you to stop smiling at any cost.
300. Every morning I wake up and think of kissing you all over again. I just want to spend the rest of my life loving you.
---
Sensual cute things to say to your boyfriend
301. When you kiss me on my lips, it feels like an electric spark roaming all over my body.
302. Is there anything naughty that you have in mind for tonight?
303. I am in an unusual mood right now. Can you do something to make me feel better?
304. Let us take a yoga class together. Our bodies will be more flexible.
305. My seat is not comfortable enough. Can I sit on your lap for some time?
306. Do you want to explore different yoga positions tonight?
307. If we could be alone right now, there are so many things that I would love to do for you.
308. We can save so much water if we take baths together.
309. Green is your color. When you wear this green shirt I feel like jumping on you and getting wild.
310. I get so turned on what you work out in front of me.
311. When you make eye contact with me and look deep into my eyes, my heart stops for a bit.
312. Everything we do together feels really adventurous all the time.
313. Have you ever had any naughty dreams about me?
314. I am running out of underwear and I need to go shopping. Do you want to join me?
315. I am unable to reach my back. Can you please zip my dress?
316. What would you like me to wear? I can give you a great show if you want.
317. I am feeling so alone in my bed tonight. Can you come over?
318. I am eager to see if there is any magic trick that you can perform with your tongue.
319. Do you have anything in mind that we could do after our dinner date?
320. It gets so comfortable when I am not wearing any undergarments, do you want me to take them off?
321. No matter what you are having for dinner tonight, I can be your dessert.
322. When I make love to you, it feels like we are out of this world, away from everything else.
323. Sometimes I have some naughty dreams about you and I enjoy them too.
324. I wish you were lying next to me without any clothes on.
325. I really get turned on when you stare at me with your attractive eyes.
---
Some points that you should remember
There are certain points that you must remember if you want to make your conversation more spicy and romantic.
Make sure that your boyfriend does not misunderstand your words.
Keep the meaning of your lines clean.
Figure out how his mood is and choose your words accordingly.
Remember, your intention is to make him feel special.
Do not make him feel nervous or threatened.
Make sure that he is comfortable with your words.
Let him speak too.
---
Conclusion
Every guy deserves to feel special by their girlfriend. Saying these cute things to your boyfriend will make him feel important and bring a smile to his face.
Sometimes a cute line is all you need to grab his attention and spend a romantic time with him.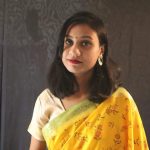 Taneya Mukherjee
Taneya has completed her post-graduation in Clinical Psychology. She has work experience at different NGOs and hospitals as a mental health worker and as an intern. She is very passionate about creativity and writing since her childhood. Her first poem was published in a well-known magazine at the age of ten. She actively writes short stories, poems, and long stories in different magazines and books. She is trained in Indian classical music. She is always eager to learn new things and explore new places. She loves to express her thoughts and feelings through creativity.