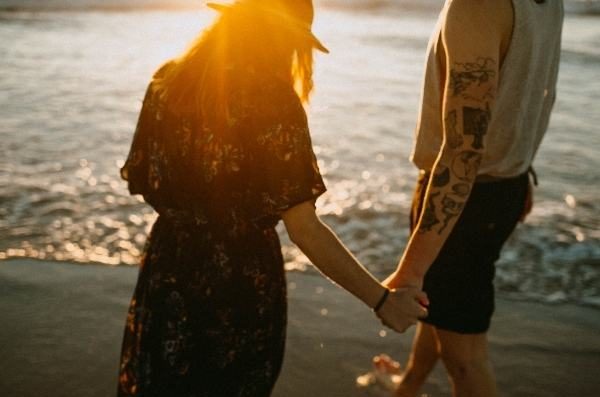 She is the one! You know it. But do you fumble to express your heart in front of her? Indeed, it's fine if you are not that good at words. But it doesn't mean you'll not pamper your girl with the 'cute things to say to your girlfriend' or 'sweet things to say to your girlfriend'.
Clearly, words are a beautiful tool to impress your partner, make them happy and fill them with joy! Hence, if you are wondering what are the cute things to say to your girlfriend, we are here to help!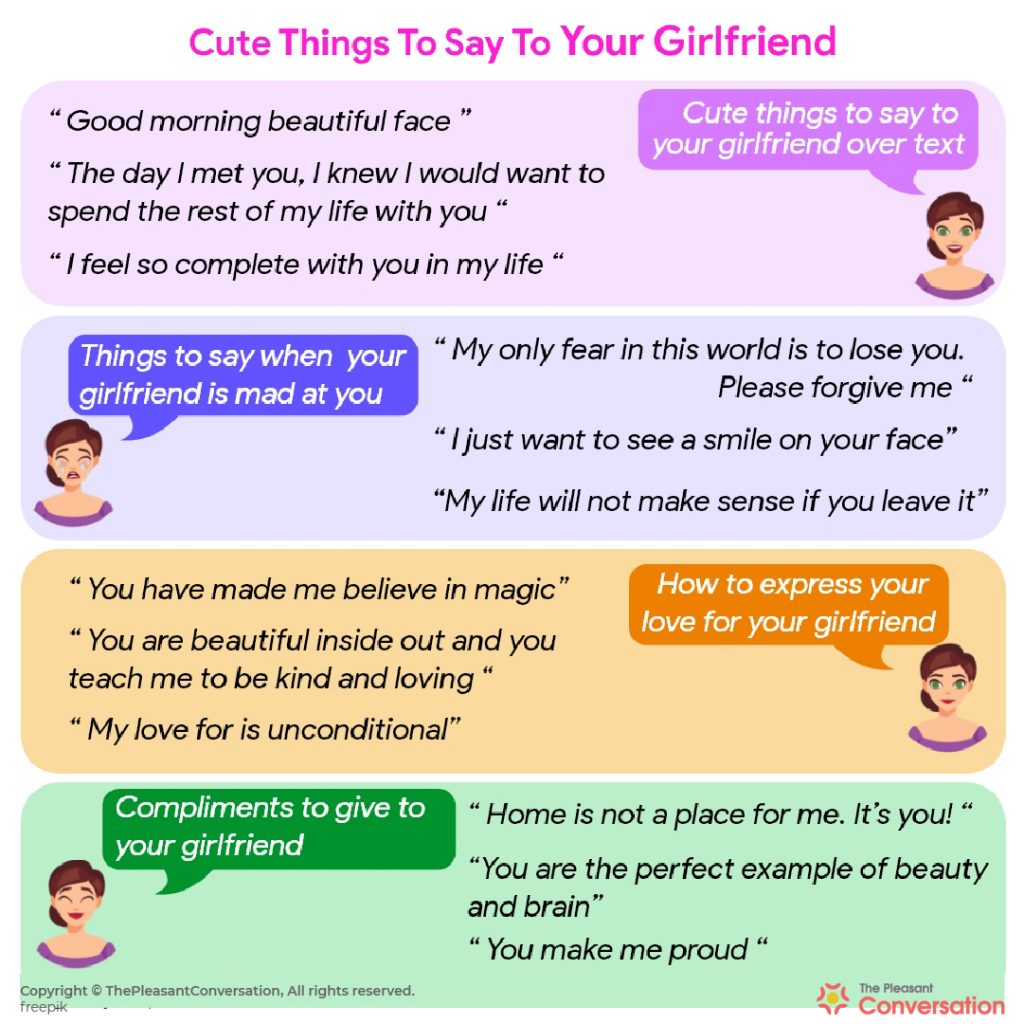 So, first of all …
Why Look for Cute Things to Say to Your Girlfriend?
Well, no one is omniscient. So, when you love someone, you have to express it! But often, we can't find the right words to portray our feelings. For instance, the last time you saw her in that gorgeous red dress… Yes! You wanted to say such much but ended with an 'Eh… you look good'. Don't worry, it is common and curable:) And here are the reasons why you need to cure it –
According to Relationship experts, Words are the primary love language for most of the people. Chances are high that your girlfriend feels the same.
It is a great way to keep insecurities out of the door.
This way, your love life never gets boring.
Your partner feels happier and fulfilled in the relationship.
It is a great way of positive communication for couples.
Thus, you have all the good reasons to check these cute things to say to your girlfriend!
250 Cute Things to Say to Your Girlfriend
So, you have all the good reasons now. Thus, go through this master list of so many cute things to say to your girlfriend that fits in every occasion. From sweet good morning texts, romantic birthday messages, to apology quotes to apologize to your girlfriend when your girlfriend is mad upon you – you will get everything here!
Cute Things to Say to Your Girlfriend in the Morning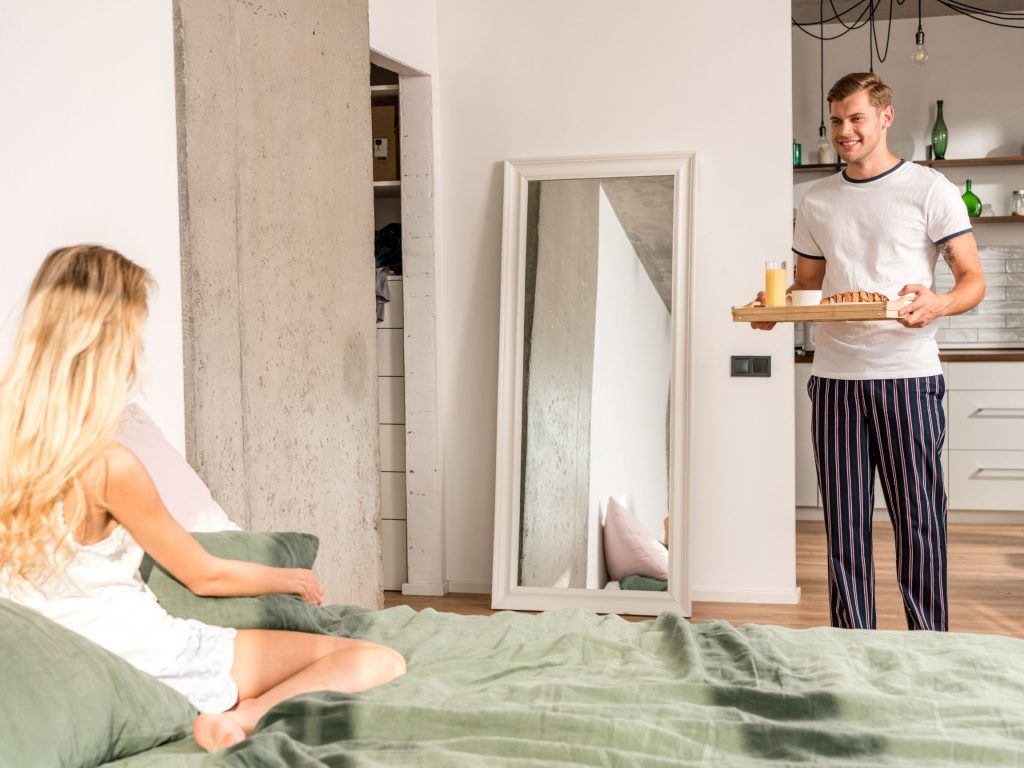 When you love your girl so much, why not remind her about it before starting your day? Yes!
Good morning beautiful face.
I need to open my eyes and see the smile on your face before anything else, to start my day in a better way.
Good morning sweetheart. Now, rise and shine!
When I wake up every morning, the first thing I look for is the good morning text messages sent by you.
Sun rises for the rest of the world. But for me, it's you, my girl, who brightens up my day.
Good morning sweety! A great day having so many beautiful experiences are waiting for you.
Love is sweet, they said. But what they miss is – you are sweeter! Good morning my love.
Good morning my angel! So, get ready for a beautiful day full of smiles and amazing moments.
Okay, the beautiful morning started. So, are you ready to start experiencing some sweet moments, beautiful?
It's morning! So, get up my star and hug me to brighten up my day!
When I hear your sweet words in the morning, I instantly know that the day is going to be wonderful.
I think, the Sun rises every day to make me realize how lucky I am to have you my star!
All I can tell you is – with you, it is ALWAYS sunshine. And this morning is just a schedule.
Good morning my bright soul! In fact, you know what, you are brighter than this morning.
Morning! Get up now and give me a hug. I need my daily happiness booster, you know.
The sky has drawn the curtains. After all, the earth has a beautiful lady that even the sky can't help not looking at!
Hey, another beautiful day is here. And I'm glad that I got one more day to live my life with you.
Cute Things to Say to Your Girlfriend to Make Her Happy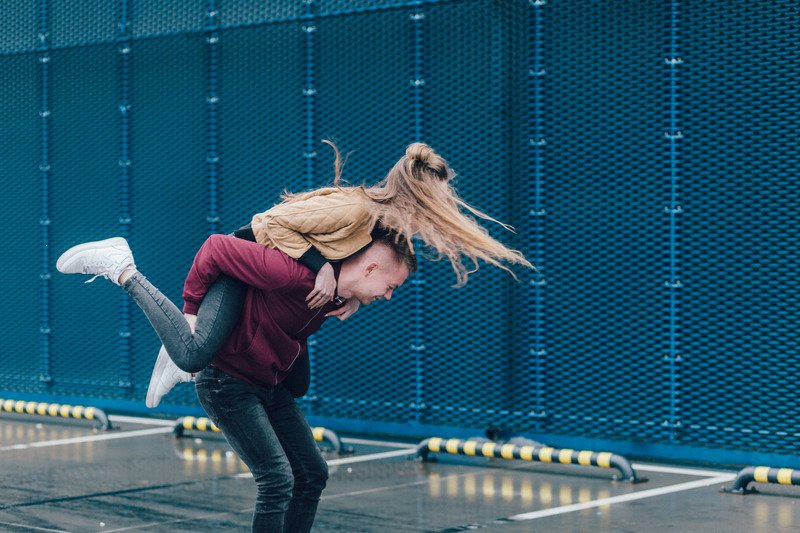 'Cause it will make you happy too!
Hey, I lost a very important thing of mine. And I am sure you are the one hiding it. Now, tell me where is my heart?
Doesn't the Sun seem less shiny today? So, I think it also needs your beautiful smile to energize, isn't it?
Everytime I bring a smile to your beautiful face, I feel like my life hasn't wasted.
I feel like a Sunflower. I mean, I get happy and gloomy based on the presence and absence of my Sun – you!
Will you mind keeping a low tone please! Actually, I want to listen to the whispers of your heart beat.
It's SO difficult to choose a dress for you. I mean, there is not a single thing that doesn't look amazing when I think you have it on.
Hey, I got to realize a very important thing recently. Whenever I am happy, you are there in my thoughts.
I could be an atheist. But looking at you, I feel that there must be a creator who took infinity of time in creating the beautiful creation like you.
Do you eat flowers? No, don't get mad at me. It's just that every time I kiss you, I feel like touching a flower.
When I get mad at you, I count your flaws. And then I realize, how all your cute little flaws make you even more flawless!
You can't just do this! How can you look so beautiful that I can't concentrate on anything else!
You are like the moon! It's just that your flaws make you even more beautiful.
I always considered myself to be a mature man. But being with you, I feel like doing all the stupid teenager stuffs to make you laugh.
Do you have some kind of magical powers? I'm sure you have hypnotised me otherwise how can one be so badly in love?
People 'fall' in love. But, being in love with you made me 'rise'!
Have you got some panacea? Then how do you solve all my troubles so easily?
Now, let me tell you about my biggest achievement. Well, please look into the mirror.
TIP
If you want something that will make her instantly happy, give her a cute nickname or make a 'your line'. By this, whenever you will utter the word/words, she'll feel special. And this will make her happy!
Cute Things to Say to Your Girlfriend when She's Sad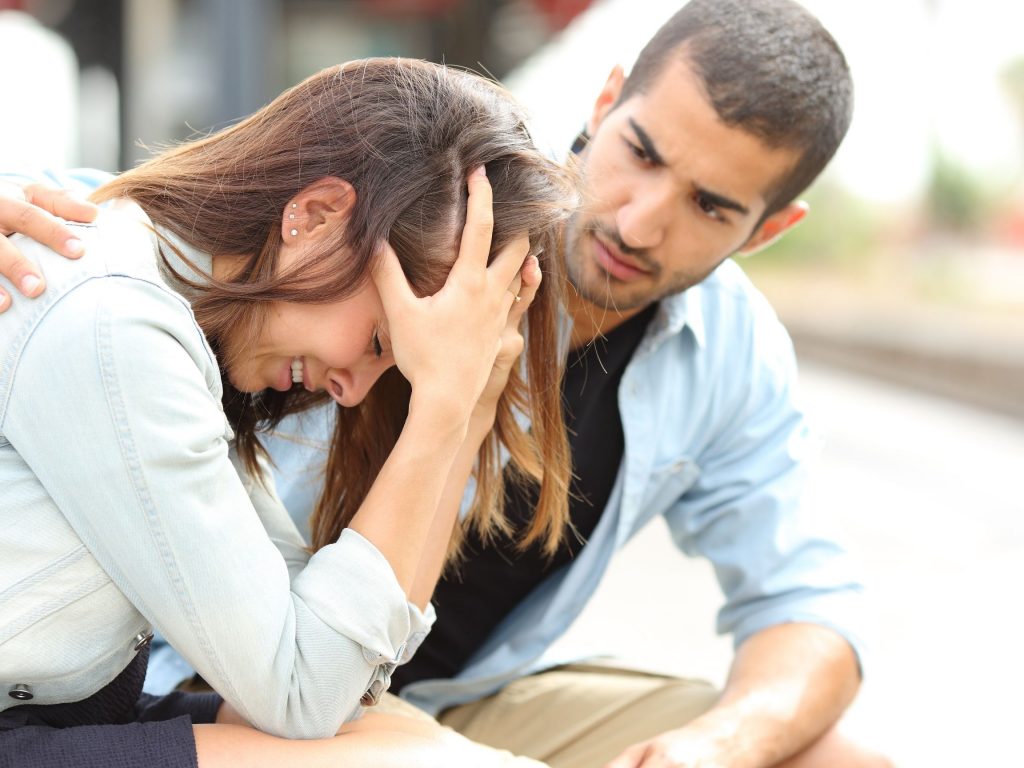 Of course, you're the one she looks towards in her hard times. And you need to south her.
Trust me, there is nothing that I will spare to make you happy. Just tell me what happened?
How can you not believe in yourself? You are the person who made me believe that humans deserve the world and everything in it!
Don't care about the world…, look at the sky. And a strong person like you always finds a way to fly.
Smile my girl. I am not going to leave you losing your share of happiness like this.
Whatever it is, just tell me. I am here to take my share of pain cause there is nothing separate in us.
Come on, stop it now. After all, God is waiting to see his angel smile!
Whatever it is, my girl, I know you can deal quite well.
I don't know why you are upset. But all I know is – with your gloomy face, nothing seems good in the world.
You are the reason for my happiness. So, can you expect that I'll leave you when you are sad?
No, I'll not tell you any soothing words. All I can say is – here's my shoulder, waiting for the touch of your head and the tears of your eyes.
Calm down and hold on. I am here with you to share whatever it is in the way.
No, don't waste your precious tears. Your each drop of tear counts a lot.
You are like my oxygen. Thus, I can't bear a moment leaving you… Even when you want me to.
Look at yourself. Angels are looking from heaven how you will find a beautiful path out of this to make them proud of their fellow angel.
I have full faith in you. Yes! I'm sure you will rise above these hard times.
Do you know why I love you? Not only because of your beautiful face but also for the strength you have in yourself.
Remember the last time when you were sad, even then I knew that you'll make up things better.
Cute Things to Say to Your Girlfriend When you are Sorry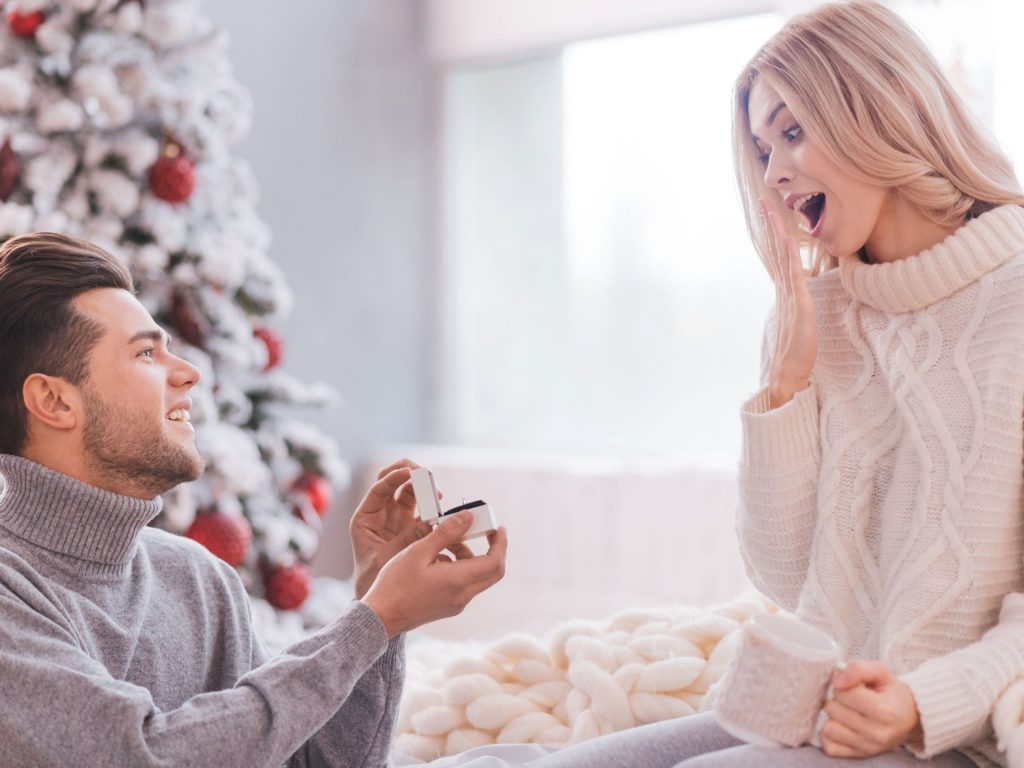 Indeed, accepting your mistake will make her love you more!
I'm really sorry! Well, I'll not give excuses for I earnestly want to change.
You have that heart to forgive me and I have the heart to love you.
I know it feels very hurting but don't you think our bond deserves to win the time stand?
Every time I SAY goodbye, my heart aches. And you're expecting me to bid you a good bye in real?
I know I am not that great a person. Still, please don't stop loving me for its my biggest fear and I can't bear it.
Well, I know I'm bad. But you're good enough to make me good. So, make me one… Please forgive me.
Our fights are not a sign of a relationship problem. It's just the spice added on the cheese to make it taste better.
My intention was never about betraying your trust. But I did… I betrayed my own self by not understanding your love for me.
I did a horribly dumb mistake. But I know you don't give up easily. So, won't you take the challenge of reshaping a dumb like me?
To begin, I accept my mistake. But to complete it, I promise that our relationship will be free of such mistakes from now on.
No, I'll not try to hide my mistake 'cause I can't hide my heart from the one living in it. All I can do is ask for a sincere apology.
Every time you feel hurt by my words and actions, trust me, it hurts me most.
The pain I've given you is the greatest pain one can give. But I'm here because I still believe that you love me enough to forgive me my love.
Maybe, I don't deserve you. But what I know for sure is, you don't deserve the pain of separation.
Hurting you was my biggest mistake, I know. But give me the chance to prove how I can love you more than anyone else.
I broke your heart and I know how it feels. Because after that, I realized, it was me there in your heart and I couldn't escape the pain.
You know what, I can't feel my existence any more. I think I need to find it in your heart. Trust me, I had a positive intent.
Cute Things to Say to Your Girlfriend on Her Birthday
As it is her special day, she deserves special attention!
Well, years back when I didn't know you, I was thinking how can this day be the best day of my life? I think God listened to me and made us meet.
Generally, people give a present to the birthday guy. But God gifted me! And that precious gift is – YOU!
Happy Birthday my sweet little girl! You deserve all the happiness that one can think.
A very happy birthday to the girl of my heart, queen of my life and the angel of my dreams!
You are the only person in the world whose existence makes me feel the worth of my existence. And this is the day on which God sent you to make my life worthy
Happy Birthday my dear! Before meeting you, I never knew that waiting for someone else's birthday can be even more exciting.
I felt so proud today when I was getting ready to wish happy birthday to my girlfriend. I mean, not everyone gets such a gorgeous girl, you know.
You know what, today is my most special day. Afterall, because of this day, I can feel my wildest dreams come true when I see you every time.
Today is my Christmas. Yes, God granted me the best gift ever by sending his angel on the earth today.
Happy Birthday my love! Well, it's your birthday and I got the gift on this day, years ago, when you were born.
You have got the chocolaty smile, the coffee eyes, the sweetest heart. What can be a better way to wish you a happy birthday Sweetheart!
There are many people who have their birthdays today. But you're the only angel to have it too, isn't it?
Happy Birthday to my beautiful life partner! And happier I am to have the most beautiful life with you.
They say -'Be close to your girlfriend on her birthday'. And here I am, keeping you close to my heart for every moment I breathe.
Well, generally, birthday brings happiness to the birthday guy. So, it seems you're an angel, cause you day makes me happier than you.
I asked God years ago for a present which makes me feel alive. And then, he sent you to the Earth.
Cute Things to Say to Your Girlfriend on Your Anniversary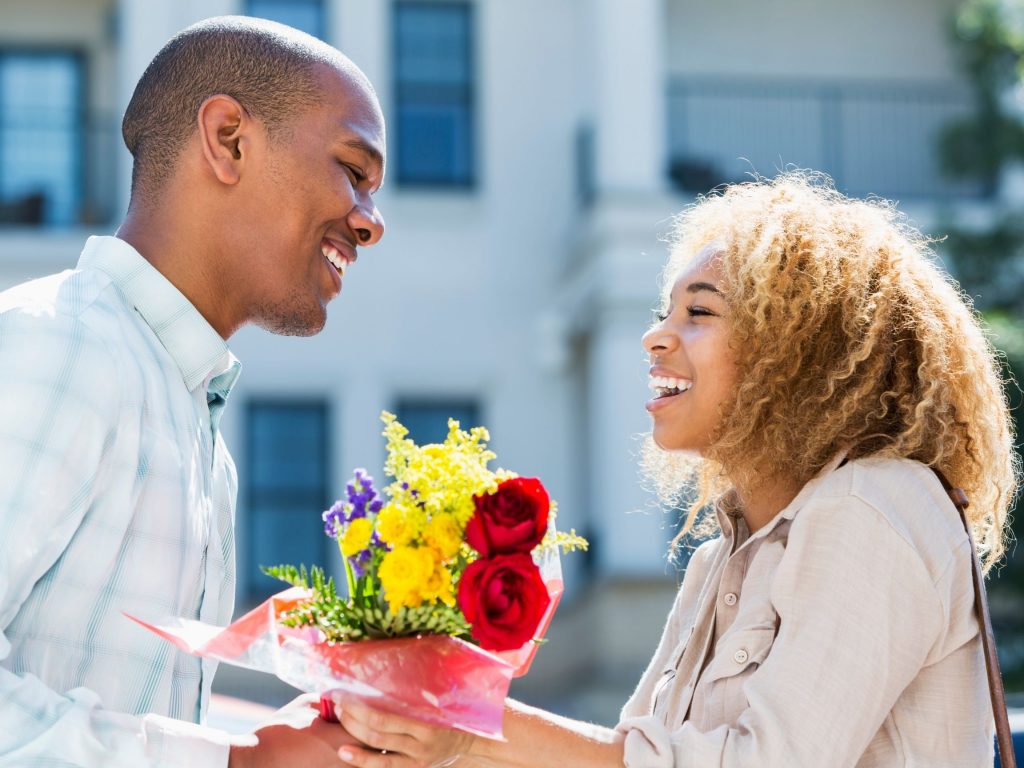 Afterall, this is The Day of you two.
I remember that day when I proposed to you for the first time. And today, I'm as nervous and excited, even after so many years. Happy Anniversary my love!
When I met you for the first time, my heart beat so fast. Now I know, it was just the sweet message of God that you are made for me!
I thought about writing you a love letter for our Anniversary. But, sigh, a letter can't hold all the love I have for you!
You are the love of my life…. And I wonder how it took me so much time to realize this till this day, years ago.
I think I am the happiest person in the world. Why? Celebrating one's anniversary with the most amazing lady in the world seems more like a dream to me.
I think being born was the second best thing that happened to me. Yes, meeting you is ALWAYS first.
I can't explain to you how happy I am while wishing YOU – Happy Anniversary!
'Was stumbling to find the best words but then I realized even a plain – 'Happy Anniversary' will be beautiful when said to you.
I don't if there is anything special today. Because after getting you this day years back, each and every moment of my life was special.
Happy Anniversary to my Queen! And thank you to make me your King.
I think all these years flew like a dream. The only constant things are your beauty and my love!
When I proposed to you back then, I thought this is the best one can love a person. And wishing you the anniversary today, I feel I broke my own record.
I know there is a God. Otherwise, how could I have this day celebrating my anniversary with you for which I prayed for every moment.
'Well, you're my FAVORITE wife' – your not so boring husband!
Thank you for marrying this weird piece. And I can't tell you how grateful I am!
I know our relationship is not perfect. But who likes Vanilla flavored Ice cream?
Well, the warranty period is over. Now, you can't get rid of me!
Cute Things to Say to Your Girlfriend on Valentine's Day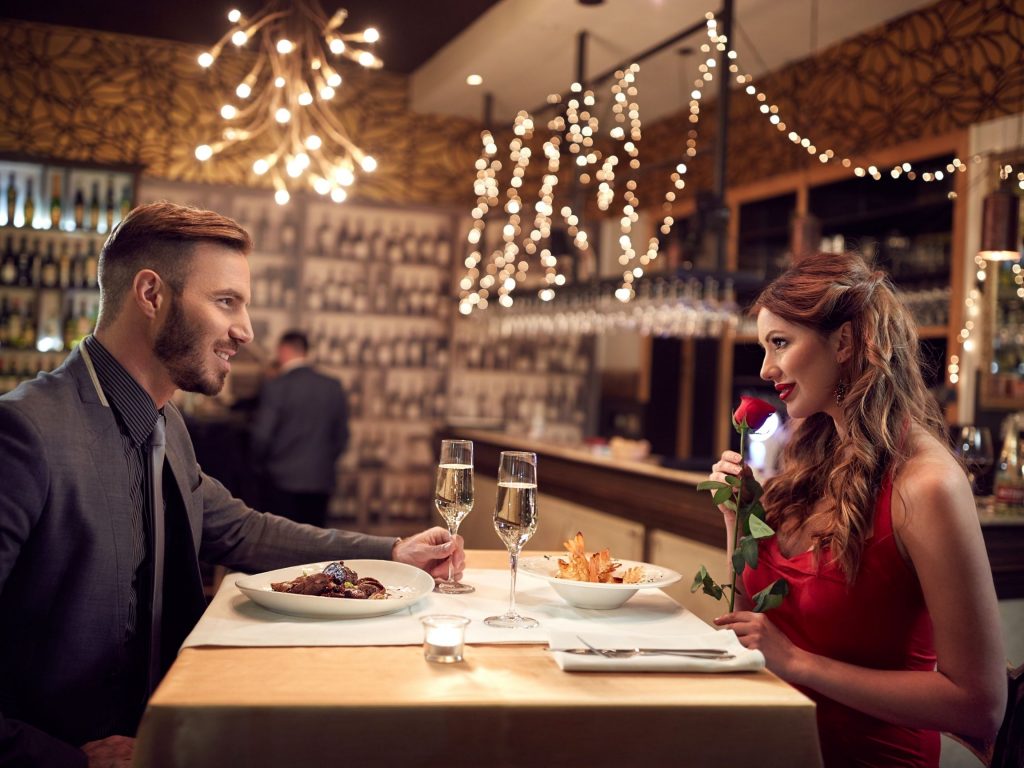 So, on this celebration of love, celebrate your love life!
Happy Valentine's Day my love! I'm sure you are the most beautiful valentine in the world.
This Valentine's Day, among all the men, I'm the luckiest one to have the most loving girlfriend.
Let people look for their lucky charms in stones. My lucky charm is you, my dear Valentine!
You are my Valentine for all the years I look upon. No backup available!
This Valentine's Day, I give myself to you. After all, you're already having my heart.
You make me complete, my girl. Happy Valentine's day to my better half!
I didn't believe in fairy tales and then I met a fairy who is standing in front of me.
Soulmates aren't real …. I used to think so until I met you.
Who believes in Romeo and Juliet? You and me make a far better love story.
Loving you is like breathing – I can't help it.
Okay, looking for something? I know where your heart is, by the way.
I'm a jerk. 'Cause I fell in love once in every while. Only point is – every time with you.
I practiced umpteenth times and still I'm nervous…. Will you be my Valentine?
I was going to get some roses. But then I remember that I already have your lips.
Do you know, this is the first time I found Valentine's day really interesting…. All because of you.
I just out did you. Yes, I love you more… more than any person can.
Okay, when you're in front of me, all I need to say is – You're my Valentine!
Sweet Things to Say to Your Girlfriend in a Text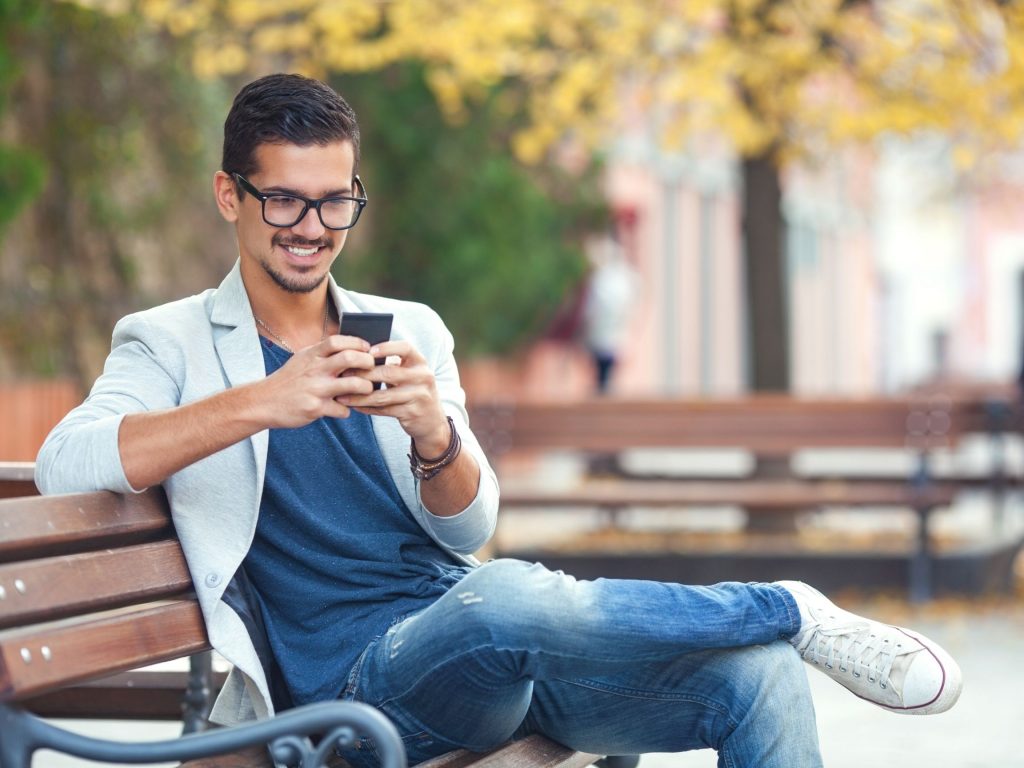 We are in the era of social media. And in this era, even the expression of love has to be done via it. Thus, here are some 'Cute Things to Say to Your Girlfriend over Text' for you –
I am the luckiest man on this planet because you chose to be with me.
The day I met you, I knew I would want to spend the rest of my life with you.
You make me feel special and on top of the world.
As long as I have you by my side, I will continue to feel like I can conquer the world.
I didn't know what true beauty was until I saw your heart.
My heart skips a beat, every time I hear your voice.
My life never felt so perfect before I met you.
I never knew I could love someone so much but you make me do impossible things.
I wish I could hug you right now. It would make everything easy for me.
No matter how many times I say I love you, it will never be enough.
I feel so complete with you in my life.
I can't wait to see you and hug you tight.
You are so far away and yet you are in my thoughts every second.
I can't wait to touch and feel you.
You know what, I don't like being so far away from you.
I often wonder if you and I think about each other at the same time.
Cute Things to Say to Your Girlfriend in a Long Distance Relationship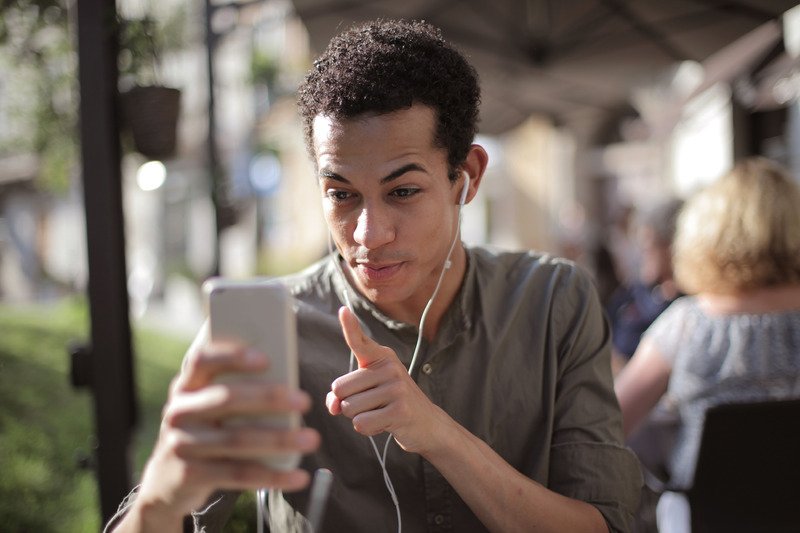 Because distance can't lessen your love, right?
When I open my eyes, there's nothing worth seeing… But when I close my eyes, you are there girl, always!
Every day before I fall asleep, I think about that amazing night when you will be finally by my side.
I kiss my pillow everyday thinking about you. And surprisingly, your thoughts can make even that pillow SO lovely!
I miss you each and every moment here.
All I can wish at present is – if I could be there, by your side.
Even these distances can't make my love any lesser for you! You're so special.
Here, way apart, I can hear your heartbeat… and I can feel your touch. Yes!
Hey, smile there. I urgently need some transfer of energy.
Do you feel tired in the morning? 'Cause every night you travel miles to meet me in my dreams.
I miss your smile, your words, the coffee you make, the cake you bake, the moments… Well, all I share with you!
I never knew I'd be so insane. Like, I miss you so much that I sleep all day to see you in the dreams.
Even your angry face is something I am missing now. Oh! When will I see you?
Remember the last time we were together… Had the earth stopped there!
Every day, my motivation to wake up is – a day less in meeting you.
These distances can keep us apart, not our love.
Look at the moon tonight… I'll see you there in it's reflection.
All I do is – count the moments I spend without you.
I dream… I dream to see you, to hold you, and to be with you – forever!
Cute Things to Say to Your Girlfriend When She is Angry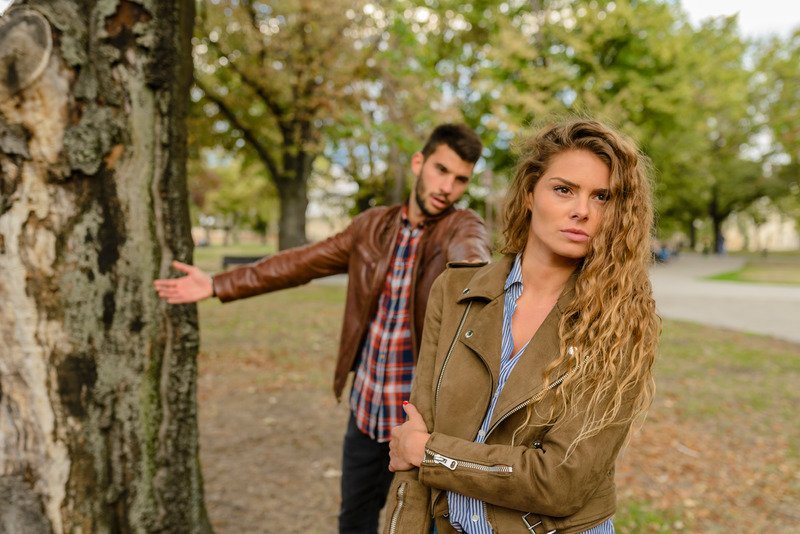 So, melt her heart when she is mad at you. Here are those cute things to say to girl when she's cross with you.
I know I make mistakes but I never want to break your heart.
My only fear in this world is to lose you. Please forgive me.
I can do anything to make it up to you.
You make me want to become a better person. Trust me, I am trying.
I know I am not the best but no one can love you the way I do.
I don't know if you know this, but you are my lucky charm. Ever since you've entered into my life, God has been on my side.
I can't stand the thought of you being upset with me.
Your emotions matter to me. I am here to protect you.
It is flattering that you expect from me. I know you want to stay.
Look at this puppy face, do you not want to forgive it?
You can punish me for my mistakes. Just don't leave me.
You and I will make everything right. Give me one more chance.
I can't imagine my world without you. Forgive me, please.
You are my dream girl, how can I afford to break your heart?
You look breathtaking even when you are angry.
I am not going to stop saying sorry until you forgive me.
Cute Things to Say to Express Your Love for Your Girlfriend
'Cause you don't need a reason to tell her your heart, isn't it?
Love is too small a word for what I feel for you.
I didn't know I could fall in love with someone the way I have fallen for you.
Your eyes twinkle like stars in the sky. I could stare at them for hours.
I start to miss you the moment you go away from me.
You are the best gift God has given me. I can't be thankful enough.
You are beautiful inside out and you teach me to be kind and loving.
You have made me believe in magic.
Your smile has the power to heal me.
Before I met you, I didn't know if it was possible to meet someone and feel like they are all you ever wanted.
A hug from you can fix everything wrong in my life.
Every day I discover these new and amazing things about you which makes me want to love you even more.
Your smile is the best thing in this whole wide world. I don't think I can ever get over it.
I want to begin every day of my life with you.
How is it that every time I see you, I forget about everything bad that has ever happened in my life?
Everytime I see you, my heart fills with warmth and love.
Would you mind if I annoy you for the rest of my life?
I knew my love story would be special but I didn't know it would be one in a million. Thank you for everything.
Really Cute Things to Say to Your Girlfriend as Compliments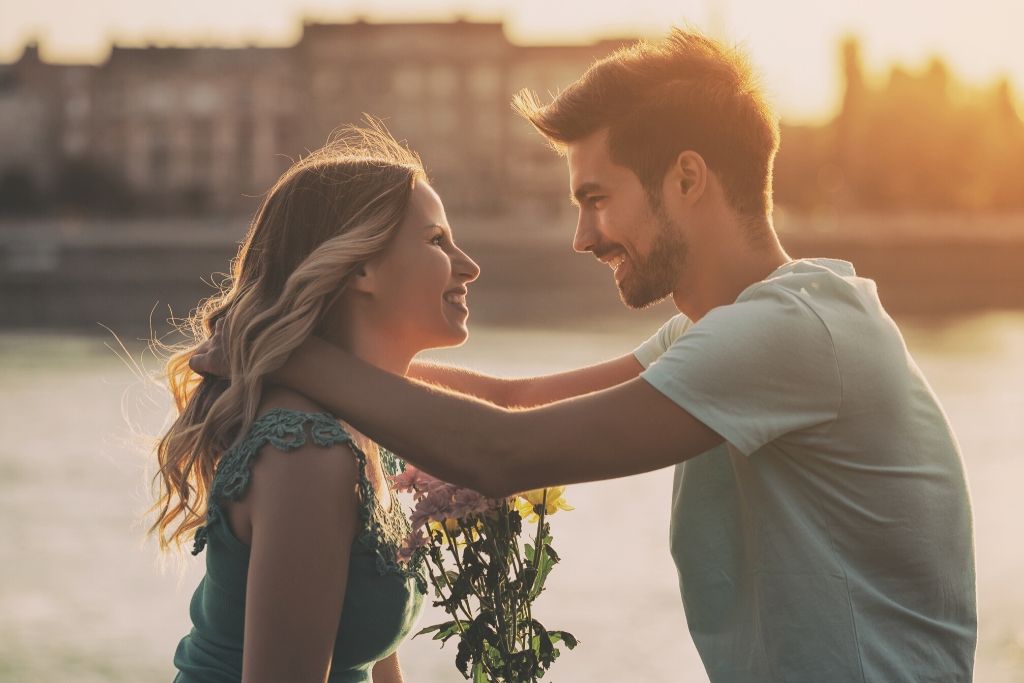 Because … who doesn't love compliments?
You are breathtaking!
You have a heart of gold that I need to protect.
I could be with you the whole day and still feel like I haven't had enough of you.
You are most beautiful when you don't even try.
Your smile gives me the power to win over the world.
Home is not a place for me. It's you!
Hearing my name in your voice is the best moment of my whole day.
You are the perfect example of beauty and the brain.
How is it even possible to be so intelligent, kind-hearted and pretty?
Every time I see you, I ask myself how is it possible for someone to look so gorgeous all the time?
Your company brings out the best of me.
I love your honesty. I hope everyone learned this from you.
Your intelligence and maturity teaches me so much.
Has anyone ever told you how beautiful you look when you smile?
In this cruel world, how are you so pure and innocent?
I like the person I become when I am with you.
You make me proud and motivate me to become a better human being.
Cute Things to Say to Your Girlfriend when You Want to Propose to Her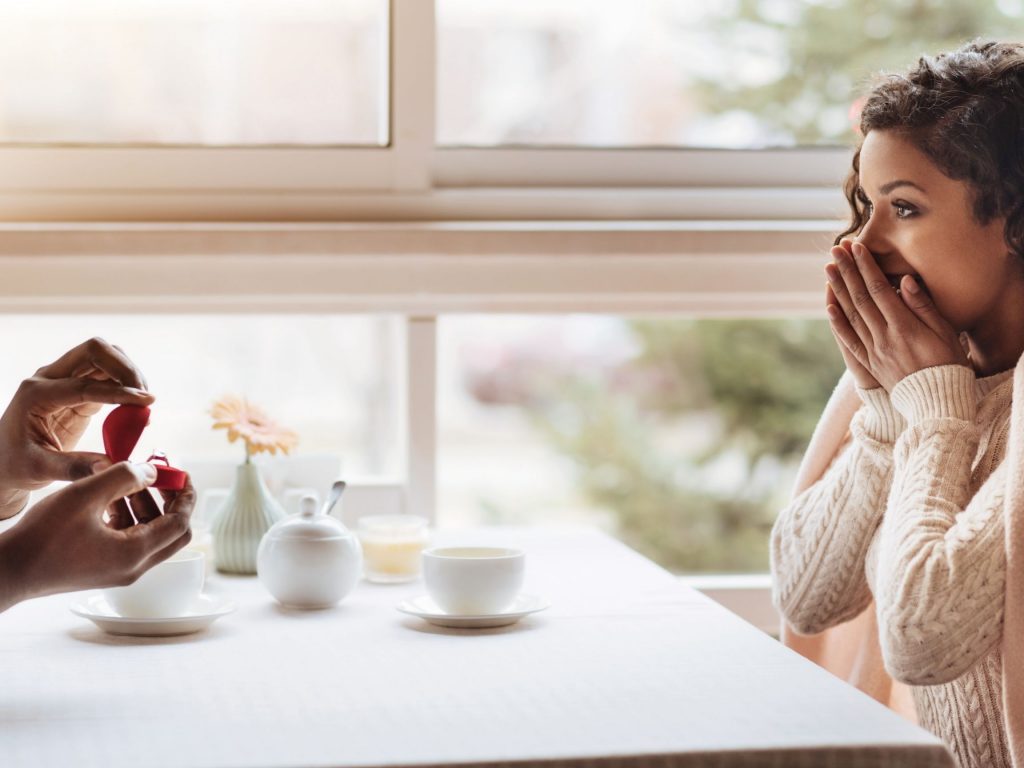 So, tell her your heart, maybe she is waiting too!
Will you do me a favor? I got this ring for my someone special and I want you to wear it.
I dream every night about marrying an angel. And today, I'm in front of her to propose to her.
Don't you think God took our Stars and matched them personally? So,we should take the next step in his respect, no?
Well, it is important to be close to one's heart. And mine is with you formally.
Will you marry me? I wanted you so much that I can't wait to create a perfect line, you know!
No one wants to get old. But I don't mind it if you are ready to accompany me all those years.
Imagining you and me in our 80s, walking had in hand, is the best thing I can do now.
I'm writing an amazing love story. All I need is your 'yes' to complete it.
You add meaning to my life, so isn't it fair on my side to try to add You in my life permanently?
I want to wake up with you every morning for my entire life. Do you?
Hey, will you dance with me at OUR wedding function?
I think it is the perfect time to give a wedding party to our friends, isn't it?
Well, a ring wants to be in your finger… The ring that I got for my love.
Would you mind if I introduce you as my wife, after you say a Yes?
I never thought about marrying … but you are here and now I want to.
Let me knelt down girl. I have seen girls saying 'yes' this way.
Will you mind if I introduce myself as your life partner from the very next moment?
I find you very bossy! And I'd love to carry your demands for the whole life from now on.
Romantic or Flirty Banter to Say to Your Girlfriend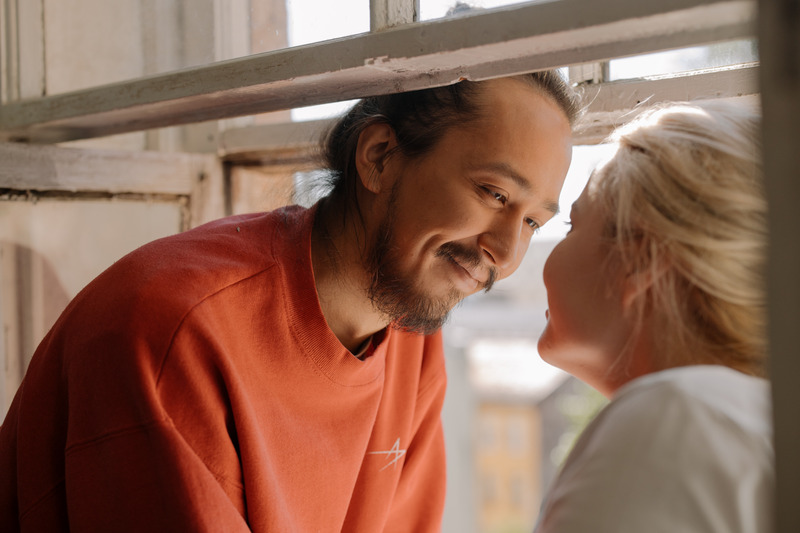 Because flirting is healthy!
I think we fit in like a jigsaw puzzle. Wanna proof? Okay, let me hold you in my arms.
I think you're a kleptomaniac. No? Then how could you steal my heart so effortlessly?
I'm sure you respect the truth. So, should I call you hot?
Can you stop looking so gorgeous? All I feel is to hug you.
Are you too feeling hot? No? Then I think it's you.
I don't know if it is your smile or eyes – I fall for every time!
Would you mind if I flirt with you?
Your locks are beautiful. I want to play with it.
What do you love most – my hug or my kiss?
Let's play a game. I'll play the prince and you will be the princess.
My eyes have got a problem. I can't take my eyes off you.
Hey, I want to hold you, well forever…., from right now!
I wouldn't mind playing Romeo if you are my Juliet.
Look here… You look beautiful!
Can I touch you … to see how touching an angel feels!
Well, you are made of iron! And I am a magnet, for sure.
Cute Things to Say to Your Girlfriend to Make Her Feel Special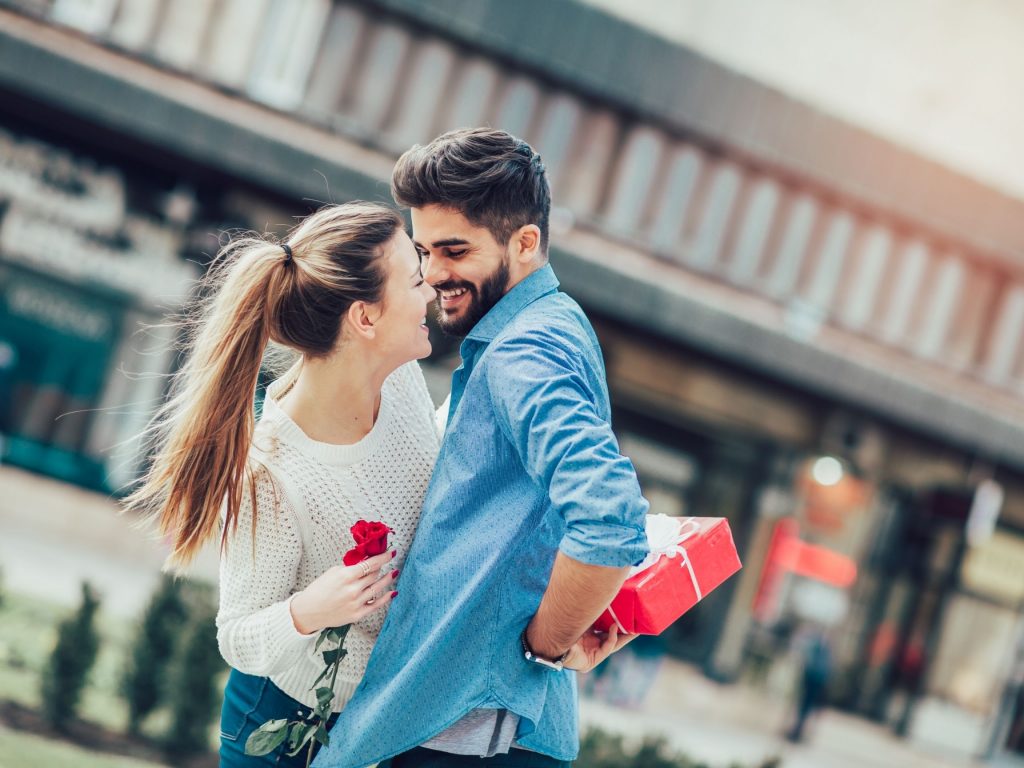 Indeed, your relationship is special after all!
Did your heart skip a beat while looking at the mirror? Well, I think magic doesn't work upon the magician.
Hey, close your eyes. Take a deep breath. Now, can you see heaven? 'Cause I got to know that you angels can do so like this.
The way you smile, with that curl of your lips, and that dimple on your cheeks … I can give my heart to it.
Look into my eyes … I want your reflection to be there, forever.
How can you be so fussy, bossy, this and that, and cute and sweet and all that, at the same time.
When I sit close to you, I can smell your fragrance … the one of your own.
Hey, just stop. Let me see where your wings are.
How do you manage to look beautiful every moment?
You are not the most beautiful lady, nor the best of mind… But the best blend of both.
I fall in love with your words, your smile, your eyes, your grumble, your flaws,… Well, pretty everything.
I don't believe in soul mates. But if you are ready to be my mate, I can love you from my soul.
My shoulder always aches to feel the touch of your tilted head.
I could get bored of life… but with you, it's a never ending saga!
I'm counting my good deeds, 'cause you are too good for a guy like me.
That's all! Now, the another crucial question –
How to Choose the Perfect Cute Things to Say to Your Girlfriend?
Well, all these cute things to say to your girlfriend will surely melt your girl. But it is better to choose the ones that suit her most. After all, she is your girl and deserves some more attention, no? So, here are the points to consider –
1. How old is your relationship?
If your relationship is just taking baby steps, it is better to go for ones which are not MUCH out of the box. Otherwise, you may hurt her feelings. But if you already have that bond, you can experiment with fun things.
2. Do you know your girl?
Ask yourself. If yes, then you'll know her real interests, inclinations, etc. So, choose the ones which perfectly fits in her personality rather than random picks.
3. Figure out her beauty inside out.
Everyone loves appreciation. But more than physical beauty, it should be the inner one. So, appreciate her small efforts, her talent, her heart. She'll definitely feel happier with this than to the old praises of her body.
4. See your future
Are you sure about her? Now, do you see her in your coming years? This matters the most. Remember, the 'just for fun' attitude harms both of you.
5. Be YOU and let her be HERSELF
Now, crucially, don't change yourself. Be you and then make her happy with your efforts. Also, don't try to change her. Growing in the relationship is different. And changing yourself completely for someone is different.
CAUTION
Be Honest! And this is the ultimate gospel. 'Cause your lies or deceiving words will not impress her. But your honest appreciation will melt her heart, for sure!
So, Your Turn!
" Words are, in my not-so-humble opinion, our most inexhaustible source of magic. Capable of both inflicting injury, and remedying it ."

– J. K. Rowling
Indeed, words are a powerful tool to blossom your relationship with your girlfriend. Every girl likes to hear compliments that are honest and straight from the heart. Your compliments and words can make her day, moreover, make her feel special. And this is why, here you are with the best 'Cute things to say to your girlfriend' or 'sweet things to say to your girlfriend'. So, take your move and make her happy:)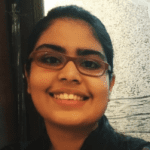 Kirtika Surolia
That one person in the room who is always with a book and gets excited when it's time for some small-deep conversations - that's Kirtika. She loves words, Arts, Psychology, and everything that asks for her creative self. If you smiled more, even a bit, after coming here at ThePleasantConversation, chances are high, she'd be glad!