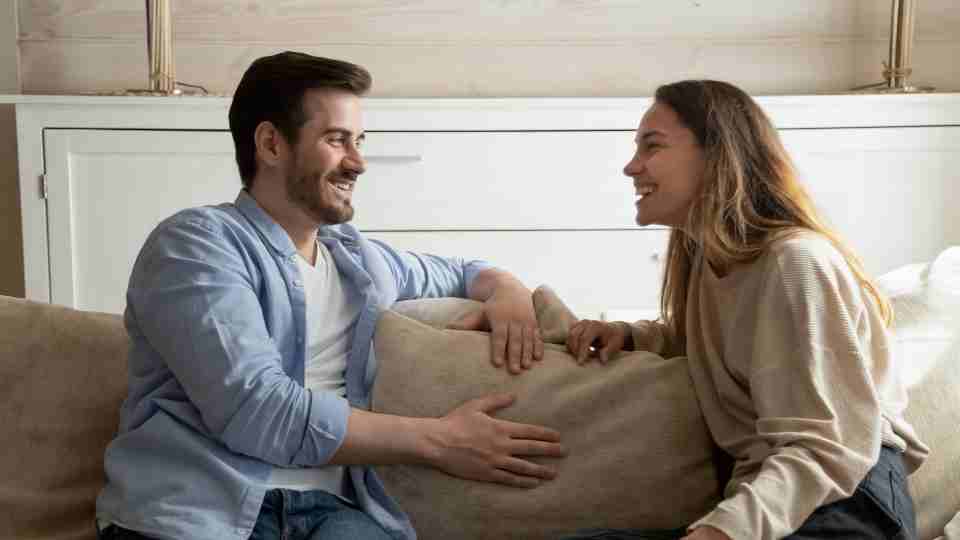 Good Conversation starters are a savior!
Especially in situations where you have met the person just a few minutes back.
Well, in today's time, starting a conversation is never enough; It is important to strike an engaging conversation.
It gets so awkward if it is the first day of your office and you're absolutely blank about starting a friendly interaction!
Or, your first date.
Or, your first networking event.
Honestly, it's easier said than done. To strike an engaging conversation is not an easy task for everyone!
Thank God, we have these conversation starters that will help you sneak out from that typical awkwardness. Starting from official small talk questions to deep conversation topics, this list of conversation starters has it all!
So, without any further ado, let's just start a conversation with these super-friendly questions!
Good conversation starters
Are you looking for some good questions to start an engaging conversation? Well, then your search ends here.
Honestly, who doesn't like when a conversation flows from one topic to another without any dreaded silence in between. But for that to happen, you first need to make a good start.
So, read on to find some good conversation starters.
1. What is your favorite sport?
2. Which is your favorite restaurant?
3. Who is your favorite family member?
4. How do you see your life 20 years from now?
5. What are your favorite foods?
6. What are the top three items on your bucket list?
7. What is the best method of spending time with your pet?
8. Who is your favorite cartoon character?
9. How about networking events? How often do you join it?
10. I like your dress. Where did you get it from?
11. Are you a social person? Do you like socializing?
12. What is your favorite restaurant here?
13. What is your plan for this weekend?
14. Do you have any pets?
15. Do you have any nicknames?
16. What's one interesting thing about you?
17. If you weren't here, what would you be doing?
18. What is your favorite holiday destination?
19. What was the last movie you saw?
20. What do you do for a living?
Now that you've made a good start, I am sure you want to keep this going and strike a deep conversation.
To make this happen, the following set of questions will be your perfect pick.
A conversation that goes beyond the skin helps you understand the person on a deeper level.
Whatever relation you share with the person, be it a family member or friend or a stranger who you just met on a flight, these deep questions are exactly what you need!
21. Who is the most important person in your life at present?
22. Have you ever been in a relationship for a really long time?
23. What are your long-term goals?
24. What did you think of doing as a grown-up when you were a kid?
25. What are the pickup lines that you find extra cheesy?
26. What was the most life-changing piece of advice you've ever heard?
27. How have your priorities changed in the last 5 years?
28. When are you the happiest?
29. What is the one thing that can calm you down whenever you're really stressed out and upset?
30. What are the best things on your bucket list ever?
31. Who in your life has had the most influence on you?
32. What's the best thing anyone has ever done for you?
33. What is one thing you wish you could do that you know you probably never will?
34. Who do you miss the most from your past?
35. What's the most difficult task you've ever done?
36. If you could change one thing about your personality, what would it be?
37. What is your biggest regret in life?
38. What's the biggest risk you've ever taken?
39. What worries you the most about your future?
40. Who is your role model?
The interaction must have been a meaningful one. Don't let that get boring now!
To serve you with comic relief, I've already prepared a set of funny conversation starters!
Funny conversation starters
Cut through any kind of serious conversation creating a monotonous and boring zone with this amazing list of funny conversation starters.
When it comes to making your friend feel relieved when he/she is struggling hard to recover from illness, or a heartbreak – nothing like these Funny Conversation starters.
41. Have you ever been forced to share your tiffin?
42. What's the most ridiculous fact you know about your parents?
43. Toilet paper or water, what do you prefer?
44. What is the most embarrassing thing you have ever worn?
45. If animals could talk, who would be the funniest?
46. What is the funniest joke that you have come across on social media?
47. If you could only eat one thing for the rest of your life, what would it be?
48. What are the pros and cons of being a human?
49. What is a fun fact about human nature? Do you possess the same?
50. What is that one thing everyone looks stupid doing?
51. Which body part do you wish you could detach from yourself and why?
52. How do you feel about putting candy into tea?
53. Do you lick a body part often? What is that?
54. Are you a serious person or a fun-loving person?
55. What is the funniest joke you know by heart?
56. Describe fun in a funny fashion!
57. In one funny sentence, how would you sum up marriage?
58. Where is the strangest place you've passed urine or pooped?
59. What's the funniest Wi-Fi name you've heard of?
60. What is the weirdest smell you have ever come across?
I can already imagine the giggles and laughter that must have roared across the room. But now, it's time to treat the couples!
Below are some romantic and deep conversation starters for couples.
So, to all the cuddle-babies, don't forget to kiss your partner on those romantic replies! 😉
Conversation starters for couples
Couples, it's time that we move on from daily chores and usual conversations to a fun, deep, and romantic conversation.
All those grave discussions between you and your partner are draining you of your personal quality time and space. That might put the "spark in your relationship" at risk!
Don't worry, I have a plan to let you enjoy a cozy and rejuvenating time with your beloved with these wonderful questions for couples!
61. What's your most favorite memory of me?
62. Do you believe in love at first sight? Have you had any experience?
63. What's your love language? Do you know mine?
64. When we're not together, what do you miss most about me?
65. How would you compliment me, if you were to do so?
66. What's a song that reminds you of me?
67. What's the most romantic movie you want to watch with me on repeat?
68. Do you believe in soulmates? Give the best example you've ever come across.
69. Which flower would you give me?
70. Can you express your love for me in front of your family?
71. What would you say about twin flames?
72. How do you think our relationship will change if we get married?
73. Have you ever felt very strongly about someone before and then eventually changed your mind about him or her?
74. Are you in a relationship with your own body?
75. What do you think is your best quality?
76. What do you think is my best quality?
77. What's one dish or meal that reminds you of me?
78. Will you ever cheat me?
79. What does it mean to be a good partner?
80. Have you ever broken up with a friend?
That made such a good idea! Didn't it?
Moving on, are we ready for some girl talks? Obviously, yes.
Let's dive into some absolutely interesting conversation topics especially crafted for our adventurous girls!
Conversation starters with a girl
You simply cannot do without these if you want to impress a girl with your conversation. Girls have their own likings for conversation and it can be really tricky to find that sweet spot, sometimes.
Hey! Don't give up.
All you need to do is to spice up a conversation with some sweet, romantic, and fun topics! Let's see how:
81. Do you think social media is destroying communication?
82. What is your biggest accomplishment in life so far?
83. What's the hardest thing you've ever had to decide?
84. What trashy TV show do you binge on?
85. What is truly girlish about you?
86. Which makeup brand do you swear by?
87. What are your biggest goals?
88. How many hours per day do you spend working towards your ambition?
89. Is life for girls easier than for boys? Or is it the same for both genders?
90. If you could buy a bungalow anywhere in the world, where would it be?
91. How many boys have you dated?
92. When did you last fall in love?
93. What was the longest relationship that you had?
94. Do you have more guy friends or girlfriends?
95. What makes you feel emotionally tired and weak?
96. Have you ever felt that you are a tomboy?
97. Do you want to become a mother?
98. What would you like to be: Beautiful or Smart?
99. What do you want: a busy man with more money and less time, or a loving man with less money and more time for you?
100. Are you comfortable talking about sex with a male person?
Wait, no disparity here as well, let's see some equally engaging questions to start a conversation with a guy!
Conversation starters with a guy
I can entirely agree that interacting with all types of guys is not easy. Some boys are just so introverted and shy but wait, you. Do not judge this book by its cover!
Once you make them comfortable enough to open up, you might discover extremely astonishing truths.
Don't you believe me, try it yourself with these bomb questions for guys!
101. What experiences have made you who you are on this day?
102. Have you ever hurt someone and deeply regretted it?
103. How would you rate yourself on a scale of 1 to 10, as a person who is good at expressing his emotions?
104. What people have made genuine contributions to who you are today?
105. Is the world an absolutely safe place for boys?
106. Have you ever beaten up a woman?
107. Have you ever punished yourself?
108. When did you last cry in bed? What was the reason?
109. Have you dated multiple girls together?
110. Have you committed a crime? What's that?
111. Do you feel being single is better than dating?
112. Do you take women shopping? Is it fun? Or a punishment?
113. Would you show us your worst hairstyle ever?
114. Did you ever expect to see God as a kid?
115. Have you proposed to a girl on your knees?
116. Which childhood poem do you still remember?
117. Which reality show would you like to host?
118. Do you like dancing or music?
119. Would you marry a beautiful woman or a hot girl?
120. What do you prefer, losing your hair; or, losing your teeth?
Perfect! We are going good… but what about our moody teenagers?
Does it seem hard to befriend a teen and get into a friendly conversation? That's none of your fault!
Don't worry, the next conversation starters will be at your rescue.
Conversation starters for teens
Teens love to talk, but the conversation topics entirely depend on their moods!
Needless to say, we have compiled a couple of topics to create this question bank for teens and help you start a bang conversation with them!
121. Who happens to be your best conversation partner?
122. What are your favorite memories from school?
123. Are you looking forward to being in a long-term relationship?
124. What is your earliest memory of having ice cream?
125. If you could star in any movie, what movie would it be?
126. What is your dream job? Why do you think you fit the job?
127. How has life changed as a teen as compared to childhood?
128. What was your favorite book when you were younger?
129. Do you take a lot of stress? Why?
130. What are your insecurities? How do you plan to cope with it?
131. Which animal do you think looks like you?
132. If you could plant one fruit tree, what would it be?
133. If you could be any animal, what would you be?
134. Have you been on dates yet?
135. Who makes you feel the most uncomfortable?
136. Who makes you feel the most comfortable?
137. Is it easier for you to gel with people or friends around you?
138. If you could meet anyone, dead or alive, who would you meet?
139. Would you rather be a businessman or an employed person?
140. Would you rather live on the beach or in the mountains?
Those were pretty interesting open-ended questions. You are completely free to proceed with the conversation with any one of the topics that worked for you.
If you are often blamed by your boyfriend for being a silent listener most of the time, surprise him with some real indulging conversation starters listed next!
Conversation starters with boyfriend
All those flowering conversations are not sufficient to make your relationship stronger with the man of your choice.
If you want to build a stronger bond, you must indulge in engaging conversations.
To help you with that, we are here with some best conversation starters with a boyfriend!
141. Do you like me or love me?
142. Would you mind kissing a total stranger?
143. What do you know about my family's history?
144. What kind of gifts do you like?
145. What would you consider a perfect day?
146. Is jealousy healthy for a relationship? Why/why Not?
147. Do you believe in selfless love?
148. What do you hate about me? Why so?
149. Would you dump your best friends for me?
150. Have you had physical relationships with more than 2 girls in the past?
151. Tell me your life story. Why do you think I asked this?
152. What does a perfect marriage look like to you?
153. What's the best thing you look for in a partner?
154. Will you dump me for a more beautiful girl?
155. Why do you think your past relationships didn't work out?
156. Are you happy in this relationship so far?
157. Will you be willing to change a few habits for me?
158. What habit of yours do you think annoys me the most?
159. What kind of a father do you want to be?
160. Will you date a person who doesn't share your opinions or views?
Enough of letting your girlfriends lead the conversation, now have some fun with these best conversation starters with girlfriends exclusively!
Conversation starters with girlfriend
If one asks: What is the most difficult thing for boyfriends to do? Probably, the answer is going to be: Talking according to the mood of my girlfriend!
This seems like an ever-toiling affair for boys. No matter how hard you try, your girlfriends have a mysterious mood!
In such cases, having an enjoyable conversation might be challenging, but you see, these conversation starters with girlfriends can change your day. 😉
161. Who is your best conversation partner after 12 at night?
162. What are your favorite memories of your childhood?
163. Do you find love languages cute?
164. What makes you feel the most loved?
165. What are your biggest struggles in the relationship that you're facing right now?
166. If you could change one thing in the world, what would it be?
167. What did you think of me when we first met?
168. What's a hobby that you will want to try that you never tried before?
169. Do you like to be spontaneous with your actions, or do you prefer to have a plan?
170. Are you happy with the way our relationship is progressing?
171. What's your flavor of choice for ice cream?
172. What's something you've always wanted to do with me that you haven't done before?
173. Who is your favorite person in the world, and why?
174. When did we last laugh together?
175. When did we last fight?
176. Are you uncomfortable doing something with me?
177. What do you love about me?
178. Would you talk to me even if you have a headache?
179. Would you prefer sharing chocolate with me? Which one?
180. Do you like being given roses? What else?
That must have been fun. Now let's make some special time for the kids…
These innocent creatures love to chit-chat with the elders, and we must ensure that we keep their innocence and happiness intact.
So, head on to the following list of questions that are prepared just for the conversation that you need to strike with these pure-hearted souls!
Conversation starters for kids
Everyone loves to see a chattering and chirping kid around. They have so many questions to ask!
However, you will be glad to know that these kids love to be questioned upon their interests. They seek great pleasure in engaging discussions.
Further, it's an efficient way to know what's going on in your kid's mind!
So, without delaying any further, let's see how to start!
181. Who is your favorite superhero?
182. Do you like any of the supervillains?
183. Do you want to have any superpowers of your own?
184. What would you do if you had a superpower of your choice?
185. Who do you like more, Iron Man or Captain America?
186. What pets do you like the most?
187. Would you like it if your pets could talk?
188. What would your pets say about you if they could talk to you?
189. Do you believe in kindness and helping others in need?
190. Were you kind to anyone yesterday in school?
191. Who is your favorite teacher in school?
192. Which is your favorite subject?
193. Who is your best friend in school?
194. Do you have more than one best friend?
195. Which is your favorite game?
196. What do you want for Christmas this year?
197. Do you know if someone is a bully in your school?
198. Are there any kids who disturb you in school?
199. Are other kids polite to you in school?
200. What do you like the most about your best friend?
Moving ahead we have something exciting. Guess what?
You get some dazzling questions to start a conversation with your crush!
Conversation starters for crush
Having a crush on someone creates a lot of unwanted stress, and you start feeling jittery while trying to talk to them!
But not anymore.
Now you can seek assistance from these conversation starters, specially crafted for your crush. Figure out what interests the person in front of you, and it gets so much easier to impress him or her with your conversation!
201. What's one rumor in the news that you absolutely don't care about?
202. Would you mind if I said I want to marry you?
203. What's something you can do that most people can't?
204. What would be your honeymoon destination?
205. What's the most impressive skill you have?
206. Have you ever thought of being in a relationship with me?
207. Would you prefer having a pastry over chocolate? Or an ice cream over chocolate?
208. What's the best compliment that someone can receive?
209. What would your dream house look like?
210. What do you have a hard time with but most people find quite easy?
211. Do you feel being honest is more important than being well-behaved?
212. Do you like my style?
213. What do you spend way too much money on?
214. What is your favorite color?
215. When was the last time you tried to do something to look cool and it ended in utter embarrassment?
216. What is your favorite color on me?
217. By when are you planning to get married?
218. What do you spend most of your time doing?
219. What fashion have you held on to, even though it isn't popular anymore?
220. What was the best year of your life so far?
Has your crush agreed already to come on a date with you?
If yes, you must prepare yourself with some dating conversation starters!
Dating conversation starters
Going on a date without a list of conversation starters is absolutely against the current tradition!
You simply cannot take the risk of ruining your impression on the D-day, just because you were unable to strike up a conversation.
The questions are great for breaking the ice and making both of you comfortable with each other.
221. How did you want your first date night to be? How did it turn out in reality?
222. What is your go-to dress for date nights?
223. Would you take a leave from your job to go on a date?
224. What type of dress do you like to wear when you are meeting someone special?
225. What place is best for dates?
226. At what age did you go on your first date?
227. What are date nights meant for?
228. What is more important in a relationship – love or respect?
229. Would you like your partner to be your emotional support or physical support?
230. Who was your first crush?
231. What is your favorite accessory that you cannot do without?
232. Do you think having date nights are important for a relationship to thrive?
233. If you could date anyone in the world, who would it be?
234. What are the must-have Essentials for a date night?
235. What turns you off when you are on a date night?
236. What turns you on when you are on a date night?
237. How many data types have been a complete fail?
238. When was the last vacation that you thoroughly enjoyed?
239. What was the tv show you really got addicted to?
240. Are you more of an indoors or outdoors person?
If you enjoyed the above list, you must have noticed how these conversation starters introduce a butter-like smoothness to your conversations.
Also, there are some great conversation starters waiting for you!
Great conversation starters
A great conversation requires some great conversation starters.
Whatever the situation is, if you want to live a great moment with the person next to you, here are some great questions to strike never-ending conversations.
241. What would you comment on the weather today?
242. What is a great way to start your day?
243. Are you paying attention to whatever I say, or your mind is somewhere else?
244. How important is the body language of a person to you?
245. Whose body language do you like the most?
246. Rate yourself on your conversation skills between 1 to 10.
247. If you were asked to talk to a total stranger, what would be your first line?
248. Do you have a habit of interrupting the person talking to you or are you a patient listener?
249. What is one style that most people love to carry but you personally hate it?
250. Would you break the ice of a conversation or wait for the other person to start?
251. What traditional belief annoys you?
252. If you could change one thing about your school what would it be?
253. If you go only to watch one movie for the rest of your life what would it be?
254. Do you like watching motivational videos on the phone?
255. What are you addicted to?
256. What are the medicines that you have in your regular medical kit?
257. Have you ever been to a haunted place?
258. Are you a fruit person or a vegetable person?
259. What do you want your attire to look like?
260. Where do you go when you are extremely sad?
The questions must have helped you see a better version of your friend! After all, they were great in every sense!
To keep the great going, you must include some interesting questions from the following list!
Interesting conversation starters
At times some emotional conflicts or some personal matters simply do not allow us to make an interesting conversation. But we cannot let that mood ruin our meeting, right?
Below are some interesting conversation starters, and each of the questions builds one of its kind topics for a further engaging discussion.
Why wait! Go on and look at these indulging conversation starters!
261. Who is the most interesting person in your family?
262. What is one thing that you find interesting but most people find boring?
263. Have you ever been fishing?
264. How often do you go shopping?
265. Do you like living a luxurious life with lots of complications or a simple life with less money?
266. What is the morning routine that you swear by?
267. At what time do you get up in the morning?
268. If you were asked to detach yourself from any three friends, who would they be?
269. Do you think social media has made it impossible for people to get bored?
270. What is the worst realization in your waking life?
271. Share a dream that you desperately want to live in real life?
272. What makes you more excited about a world cup match or an IPL?
273. Whom do you worship?
274. Which car do you always want to possess?
275. How long can you drive?
276. What according to you is the worst consequence of getting married at an early age?
277. Who do you love more, your father or your mother?
278. Do you believe in luck or hard work?
279. How do you like to spend your weekends?
280. What would you do to make my day special?
These open-ended questions are entirely open for detailed discussions as long as the matter interests you.
Now let us look at some random questions that can sometimes prove to be really fun conversation topics!
Random conversation starters
These are the best questions to start a conversation when you actually do not know what to begin with!
The random set of questions packs several different topics and each of them can lead to a full-fledged chit-chat time with your partner.
Are you up for this adventure? Let's begin!
281. Do you like visiting cold places or hot places?
282. Would you prefer eating roadside food or restaurant food?
283. What is the best way to pair up a tunic?
284. Do you clean your nails?
285. What are the body parts that require the most maintenance, attention, and care?
286. What random thought has come into your mind right now?
287. If you are single, would you mind dating any random girl that came your way with a proposal?
288. What are your favorite color combinations?
289. 5 tips to look more classy for women?
290. What are the 5 tips for men to look more classy?
291. How important is grooming in our lives?
292. What spontaneous things did you do in life that turned out fruitful?
293. How much time have you wasted in life so far?
294. What was the worst disease that you caught?
295. Would you mind marrying a lawyer?
296. If you were given a chance would you build a hospital or a school?
297. What would you want to become: an author or a doctor?
298. Do you like reading more or writing more?
299. What is one item of clothing that you have never worn?
300. Red lips or pink lips, which one is better?
Apart from these, see if you can create some of your own random stuff!
Hey, wait. I think we've been a lot more disciplined today. I want to change the air a bit for you!
If you're wondering, how am I gonna do that, remember we are dealing with an all-rounder article of best conversation starters.
So, how can it not include…
Weird conversation starters
No one likes to have a formal conversation when you are sitting with your best friends and inner circle. You don't want it either and precisely that is why you are here!
So, let me spice up our conversation plates with a hilarious set of weird questions.
But a quick warning: Don't be awkward if the environment becomes a little weird because that's the goal of these conversation starters!
301. What was the weirdest moment that you had in a public vehicle?
302. What was the weirdest book that you have read with full confidence even though you know it is going to look foolish?
303. What tastes absolutely weird?
304. What is the weirdest smell in the world?
305. When you are out with your friends, what moment makes you feel extremely weird?
306. What would you do during a world war?
307. What was the best water you ever drank?
308. What's the worst physical pain you've ever been in?
309. What words do you type in the Pornhub search bar?
310. If you could physically fight a historical figure, who would it be and why?
311. What is the last thing you threw up?
312. You have caught 10 fish and one chicken. What would you cook out of them in the jungle?
313. Have you ever painted a nude picture?
314. Have you seen someone peeing? When?
315. Have you ever smelled your own poop and found it good?
316. Have you been out in public without a panty?
317. Have you been in a pub without a panty?
318. What was the weirdest food you ever cooked?
319. Have you felt love for a criminal?
320. Name the clothes you are wearing?
Personally speaking, awkward conversations are sometimes better than the awkward silence between friendly people!
With that in mind, let's look at the list of conversation starters for friends!
Conversation starters with friends
Well, friends usually don't need specific topics to start their never-ending chit-chat!
But, at times we need more thrilling conversations that can make the day memorable. For this, let's begin with our Conversation Starters for friends!
321. What's one thing you never want to happen in your life?
322. What is the meaning of life for you?
323. What memorable lesson have you learned from your parents?
324. What was your favorite subject in school?
325. What does it mean to you when two people fall in love?
326. What's your favorite poem from your school days?
327. Growing up, what was your favorite children's story or fairy tale?
328. What does success mean to you?
329. What's something about me that you hope will never change?
330. Why do you think that some people are dishonest and fake?
331. If you could spend only one hour doing something of your choice for the entire day, what would it be?
332. What characteristic trait you just cannot tolerate in a human?
333. If you were a painter in your real life, what picture would you paint first?
334. What books have had a big influence on you?
335. For how long can you stay in a dark room?
336. If you could go anywhere for dinner tomorrow, where would you go?
337. How many ice creams can you eat at one go?
338. What was that last nightmare that woke you up in a panic?
339. What pet name would you give me?
340. If you could hug any person in history, who would it be?
The list must have been helpful if you are the only shy person in your group and you have never initiated a conversation before.
Hope this makes for a memorable get-together with your friends!
Moving ahead, we have some healthy flirting conversations which can further light up your mood.
Flirty conversation starters
Honestly, not everyone can be naturally good at flirting. Yes, there are times when people flirt without actually being aware of it but it's not supposed to be like that always!
Sometimes, flirting has to be friendly and healthy to strengthen your bonds thereby making the time spent an exciting memory!
So, if you are up for a flirty conversation at your meeting, the list is all yours!
341. How long have you been waiting for a text from me? Answer honestly.
342. Do you find yourself more naughty than me?
343. How often do you remember me?
344. Would you make any plans for this weekend?
345. Can I call you at midnight if I am stuck in a problem?
346. Will you marry me if I am interested?
347. Can you flirt with me for an hour from now?
348. Do you know that a person is flirting with you?
349. What makes you extremely excited in the flirting game?
350. Do you really believe that flirting is healthy and there is something called healthy flirting?
351. Have you always been a flirt or are you a shy person?
352. Would you mind if I keep sending you flirtatious texts?
353. How will you make me comfortable if I say that I am not?
354. What would you cook for me?
355. Would you like to be fed from my hands?
356. Am I good-looking? Read it between 1 to 10.
357. How do you see both of us three years from now?
358. Would you hook up with me?
359. Have you found the partner you were waiting for?
360. Do you find it sexy when girls make the first move or should I wait for you to do it yourself?
That was pure and some healthy flirting!
Going ahead, let's make it a good day for first-time daters.
Next up, we have conversation starters for the ones who are going on their first dates and need serious help from this article.
First date conversation starters
It's absolutely normal for you to freak out while trying to initiate a conversation when you are on your first date.
And, if the other person shares a common ground, both of you are likely to feel equally blank and quiet. Don't worry, none of us want that.
Thus, below I've enlisted some extremely good conversation starters for your first date!
361. What was the most bitter phase of your life?
362. What hurts your more: physical torture or emotional torture?
363. When would you make me meet your parents?
364. What convinced you to go on a date with me?
365. Would you want to go on a second date with me?
366. Do you like my fashion or dressing sense?
367. Do your parents know that we are on the date?
368. Am I the first man or woman with whom you are officially on date?
369. If you could bring someone else with you on this date who would it be? Why?
370. Do you think we'll have a healthy future?
371. Which dating apps do you use?
372. What are your favorite comedy tv shows?
373. What is your favorite season?
374. Do you prefer having serious conversations or funny conversations?
375. Do you care a lot about a person in particular? Who is it and why?
376. What was the most adventurous blunder that you made in your High School?
377. If you were supposed to give me a prize today what would be the reason to honor me with the prize?
378. What do you hate the most about dating?
379. What did you expect from me on this date? Was I able to stand up to that?
380. Have you ever been here before?
That was spilling a lot of secrets!
Wait, am I missing a very special conversation? Yes, obviously. How can I even forget family conversations!
Family conversation starters
Finally, this is a list of some real happy family conversation starters, because as a family, it's important that you keep updating each other about your lives.
No matter what you do through the rest of the week, there must be at least one day that gets all your family members on the same table and have some super fun and meaningful discussions.
381. How important are your family members to you?
382. What does family mean to you?
383. What was the highlight of your day?
384. Describe a family member in three words.
385. What gives you chills down your spine?
386. Do you want more children or more oldies in your family?
387. Do you have a short-term goal?
388. Who do you love the most in your family?
389. How would you describe your relationship with your parents?
390. How would you compliment one of your parents now?
391. What is your favorite leisure activity?
392. Do you prefer being in groups or alone?
393. How do you show your love to someone?
394. What is your favorite family movie?
395. How do you celebrate festivals with family?
396. Do you have any siblings? If yes, how many?
397. What do you not like about your siblings?
398. Do you bond with your siblings well?
399. Is there a childhood game you liked playing with siblings?
400. How often do you get in touch with your siblings?
Remember, a happy conversation makes a happy family!
Moving on, it's time to spice up the starters. We have already covered fun, weirdness, thrills, goods, and greats.
Now, it's going to be some best conversation starters for Adults!
Adult conversation starters
I've reserved a fair share of excitement for adults with these sizzling sets of conversation starters.
It's going to be naughtier than ever and far beyond those regular and boring ones!
What are you waiting for? Dive straight into the questions!
401. What is your favorite guilty pleasure?
402. When did you learn about sex?
403. How good are you at cracking adult jokes?
404. What kind of clothing turns you on?
405. What are your midnight plans?
406. What makes a person irresistible?
407. Have you been on double dates?
408. How many people have you dated?
409. Do you find yourself sexy in the shower?
410. Batman or Superman, who would you like to make love to?
411. What are your favorite flavors in bed?
412. How many times do you watch adult videos in a week?
413. Now that you are in your adulthood, how are things different when compared to your teenage and childhood?
414. What do you prefer, texting or sexting?
415. Does a girl need to wear short clothes to look hot?
416. Do you regret being an adult? Why or why not?
417. What are your adulthood fantasies?
418. Have you been seduced by someone at your office?
419. Have you fantasized about a seductive neighbor in your dream?
420. What kind of music do you prefer in bed?
That must have been a fire! Precisely because, we like it that way between adults! Isn't it? 😉
Let the flame keep burning, and check on a few conversation starters for relationships!
Relationship conversation starters
Are you committed? Even if you're not, these starters are going to help you out on other relatable occasions apart from being in a relationship!
However, if you have a partner, you need to have some romantic conversations to keep the love alive!
Starting from a long distance to live in, we've covered it all!
421. What do you think? Love comes first and trust comes later or trust comes first and love comes later?
422. Do you believe relationships last longer when people live together? Why so?
423. Is a long-distance relationship a risky affair?
424. Does every relationship require authentication and certification by society?
425. What do you prefer, having relationships or staying aloof and deserted?
426. Among all the relationships in the world, which one is the most important and why?
427. What relationship do you share with X (name of a person)?
428. Do you think one should try to fix a relationship that's not working, or end it before taking another chance?
429. If an item of food can describe your relationship with me, what would it be?
430. Have you tattooed someone's name when you were in a relationship with the same person? Do you still have the tattoo?
431. How important is it to give each other space in a relationship?
432. What are your tips and tricks to make a relationship healthy and strong?
433. What will you first do if your partner cheats on you?
434. Will you feel guilty if you cheat on someone? How will you correct the mistake?
435. Is it important to marry the same person you are in love with?
436. How can you earn the trust of your partner in a relationship?
437. Do you think you can fall out of love with someone?
438. Do you find the breakup and patch-up cycle a pet peeve thing?
439. What would you prefer: cooking together with your partner or painting together with your partner?
440. How did you celebrate your first anniversary?
These questions must have definitely led to some amazing memories between you and your partner!
Well now, enough comfort and rest, it's time for another embarrassing conversation… 😉
Embarrassing conversation starters
If you can trap your friend in an embarrassing conversation, nothing like that!
It feels so funny and exciting already!
I am all in for such a funny and embarrassing conversation where you get to see your friend burying his face into his palms! Let's do it!
441. Why are you here with me?
442. Have you ever farted loudly in school?
443. Have you ever wet yourself in bed?
444. Do you pick your nose?
445. Do you intentionally skip washing your hands before your meals?
446. Do you drool in your sleep?
447. Would you take a shower if you have sweated a lot or changing dress is equally good?
448. Have you ever bumped into a wall?
449. How many lies did you tell today?
450. What is the longest time you have been without brushing your teeth?
451. Would you pee in your pants if that could fetch you $100?
452. Have you ever had a wardrobe malfunction?
453. What is your most embarrassing web history that you'd be ashamed if someone saw?
454. What does your dream boy or girl look like?
455. Do you skip showers on a regular basis?
456. Has anyone ever walked in on you in the bathroom?
457. Have you faced a shortage of toilet paper in your washroom?
458. Do you talk in your sleep?
459. Do you ever talk to yourself in the mirror?
460. What is your go-to song for the shower?
Is it difficult to cease to giggle? You don't need to!
Because we have another set of Freaky questions that are going to trigger the giggles again!
Freaky Conversation Starters
Our Freaky Conversation starters are all about fun.
If you want to intensify the fun, make sure you answer the same questions. After all, your friend deserves to see you freaking as well!
So, let your partner freak out and leave no scope of escape from these questions!
461. What's the freakiest thing a girl has done to you?
462. Have you ever tried undergarments of the opposite gender?
463. Have you ever talked in your sleep?
464. Have you impregnated someone by mistake?
465. Have you made it out alone at your home without letting your parents know about it?
466. Have you fantasized about your cousin's spouse?
467. Were you in a relationship with a cousin?
468. Have you ever had a one-night stand?
469. Have you been massaged by a boy?
470. Have you pooped in your pants after you grew up?
471. How does your poop smell?
472. Have you cheated on your spouse with a friend? How long was it a secret?
473. Have you been seduced by an animal?
474. Have you been rubbed in public?
475. Did you ever get physically attracted to a driver?
476. Do you find doctors naughty?
477. Do you use swear words in anger?
478. Would you mind starring a porn video?
479. What was the last time you stepped on dog poop?
480. What do you prefer: smooch or kiss?
If you had an entertaining freaky conversation, fair enough!
How about taking this further into a super-naughty and dirty talk? Well, take your own responsibility if the questions arouse you right here!
Dirty conversation starters
These are pure fun. Often, the nasty conversations help you release all that piled-up fatigue and laugh your heart out!
It's not going to be clean anymore, below are some nastiest questions for a dirty (read wetty! 😉) conversation.
If you are a fan of those double-meaning jokes and dirty talks, this list is for you!
481. What kind of porn turns you on?
482. Do you have a go-to masturbation fantasy?
483. How do you explain Dirty Politics? Have you been a part of it?
484. Have you ever fantasized about having sex with one of your teachers?
485. Have you ever cheated on a boyfriend or girlfriend because you just couldn't control yourself?
486. Have you had an orgasm in a public vehicle?
487. Have you forced someone to have sex with you?
488. What's the weirdest thing you've thought about while touching yourself?
489. Who is your favorite male porn star?
490. Do you ever mentally strip strangers for kicks?
491. Who is your favorite female porn star?
492. Have you molested someone? Do you feel bad about it?
493. Have you ever masturbated in a public bathroom?
494. What can you do to attract a person sexually?
495. What's the dirtiest fantasy you've had at your workplace?
496. What's the funniest prop you've used to get yourself off?
497. Rough sex or Passionate sex: What's your way?
498. What do you do when you get horny in public?
499. Have you cum in a bucket?
500. Would you dominate your boss sexually if given the chance?
Hope you are in control of your emotions!
Jokes apart, we are not yet done with the lists of conversation starters.
Let's tame down the explicit thoughts with some casual questions.
Casual conversation starters
The casual conversation starters can be the best when you need to start a conversation without getting deep into the topics.
These questions fit almost any situation and any company.
Starting from the most simple but important: how are you? To questions about your daily lifestyle, I've covered it all!
501. What item of clothing makes you feel extremely comfortable?
502. How are you?
503. How long can you live without an air-conditioned room?
504. Do you use public toilets?
505. What are the places that you have visited and enjoyed your journey?
506. What are your favorite brands for clothing?
507. What would be your budget for a road trip?
508. How much does your laptop cost?
509. What about getting a tattoo?
510. When did you first meet me? Do you remember the date?
511. If you could paint your own room what color would you choose?
512. Where do you go for your morning walk?
513. What do you love about having pets at home?
514. If you could wear only one dress for the rest of your life, what would it be?
515. What is the first movie that you watched with your parents?
516. What are your plans for the upcoming week?
517. How do you refocus once you get distracted from your goal?
518. What makes you feel happy about your country?
519. What is your favorite musical instrument?
520. What is your favorite electronic gadget?
That must have been a light-hearted but appetizing talk.
Since the conversation has already started, let it bloom further with some cute conversation starters waiting just for you!
Cute conversation starters
Suppose, you're sitting with a special person, and you want to start a conversation without indulging in any intense discussions. All you need is some quality time with cute talks.
I tell you, cute conversations are the best when you want to reassure your partner of love! Such conversations work wonders if you wish to strengthen your bond with your partner.
So, let's begin with these cute starters:
521. Do you find me more funny or cute?
522. What excites you the most?
523. What do you use social media for? What cute post have you come across today?
524. Do you like any pets other than cats and dogs?
525. Do you have a weird hobby?
526. Do you find the old couples cute?
527. Do you like being around people who talk more than you?
528. Do you like to chat on social media or talk over calls?
529. Do you sleep with a stuffed animal?
530. Who is your favorite celebrity couple?
531. Are you into any kind of sport?
532. What is your dream travel destination? When are you going there?
533. Who would you like to take on a road trip?
534. Are you into long drives or long walks?
535. Do you enjoy cycling in parks?
536. Do you think we can be "just" friends?
537. What is the one thing that will make you fall for someone?
538. Do you believe all pets are cute? Or is it just a few whom you like?
539. Do you think it's better to be friends than being a couple?
540. How would you rate me on a scale of 1 to 10, if you are not allowed anything below 6?
Now that you are all bubbly and happy with the cute conversations, it's time to spice up things.
If you didn't grab my hint, you will understand it as soon as you look into the following list with Sexual Conversation starters!
Sexual conversation starters
If you are ready to go all the way out and have a seductive conversation, nothing like sexual starters!
Buckle up if you've not, to begin a full-on sexual talk with your partner and heat up your moment!
Ask them while on the bed, over a call, a video chat, or a sexting session; these sexy questions are going to live up to your expectations, all the time! 😉
541. What is your favorite sex position?
542. Have you licked off chocolate from someone's private parts?
543. Have you bitten your partner badly in a sexual moment?
544. Have you had love bites?
545. Do you prefer being slapped or being bitten?
546. What is your favorite way to get seduced?
547. What gets you out of control during a sexual play?
548. Have you sucked someone for more than 20 minutes?
549. What are the best treatments in bed that you received so far?
550. Have you had sex with a relative?
551. What is the maximum time you have orgasmed in one day?
552. Which body part do you like to be sucked into?
553. Have you been handcuffed? Did you do the same to someone?
554. Have you been blindfolded? Have you done the same to someone?
555. Do you like riding or being ridden?
556. At what age did you have your first orgasm?
557. How did the first orgasm feel?
558. Do you like the smell of your partner?
559. What was the nastiest fantasy about me that you had?
560. How do you feel the morning after sex?
You must have enjoyed this and maybe, it turned you on!
Well, if you want, you can proceed with the next list of conversation starters for texting, just to calm things down without losing the blazing excitement in one go!
Conversation starters for texting
Starting from a simple good morning to some deep and sexy or romantic quotes, we text it all!
Except for the teens, most people feel lazy when it comes to texting. Instead, they prefer calling each other. A major reason for this can be boring text conversations.
If you want your messages to bloom into an interesting conversation, go ahead and start with these texting starters!
561. How much time do you spend texting?
562. What are the most frequently used emojis in your texts?
563. With whom do you talk on text after 12 at night?
564. What is the most arousing text you've ever sent?
565. What feels more comfortable, text or voice note?
566. Have you ever tried sexting?
567. Whom would you text if I wasn't available now?
568. Do you think texting is a waste of time?
569. What is the funniest text message that you have received to date?
570. Do you text your family members?
571. How many group chats do you have?
572. How often do you change your profile picture?
573. Have you been blocked by someone?
574. How many people have you blocked?
575. Have you sent nudes? How many times?
576. Do you ask for nudes?
577. What is the most creepy text message that you have ever received?
578. If you could text only one person the rest of your life, who would it be?
579. Would you reply to me if I texted you at 3 AM at night?
580. What is extremely annoying about texting?
The list must have been a fusion of different varieties of text messages!
You can make your pick and start a conversation with the topic that gravitates you the most.
But for now, I've one more conversation starter list – I saved the best for the last! You're going to get the best questions here. So, keep reading.
Best conversation starters
Since you have been through most of the conversation starters on the list, you deserve a bonus list!
These are the best conversation starters with selected questions that don't zone you out. The following list of questions is a mix of almost everything for every type of conversation!
Let's see what they are:
581. What do you think is the most significant event in the history of the human race?
582. What is the purpose of your life?
583. What is more important for you, money or relationships?
584. Do you believe pets are a cure for depression?
585. Would you adopt a child in the future?
586. Do you like sitting on the terrace at night and staring at the stars?
587. What is the best way to lose weight?
588. What is the best native dish that you recently had?
589. Do you believe in the existence of spiritual elements?
590. When did you last feel hopeless? How did you rise above the situation?
591. When was the last time you cried happy tears? Why?
592. Do you think you deserve the salary that you receive?
593. How hard did you work to reach where you are today?
594. Are talented people born or are they created?
595. Who was your favorite teacher in life?
596. How many languages can you speak? What are the languages?
597. Are you a night owl or a morning person?
598. What is the best fact about dogs?
599. Would you ask me a simple question that has a deep meaning?
600. Do you have a spicy tongue or a sweet tooth?
You didn't want it to end here, neither did I!
But for now, this will be a small break before I come back with some other entertaining lists to make your conversations a pleasant one!
But before that… here are some
5 Tips to Keep the Conversation Flowing
Now, you have a sassy list of conversation starters handy for all the situations, but still running low on confidence?
These few tips will finally get you ready!
1. Ask Follow-up Questions
If you have asked a question, don't just stop at their answer. Show genuine interest and ask follow-up questions.
You can also relate your own stories or experiences in between… and then allow them to take the sword. This will not only keep the conversation flowing but also show your interest in it.
2. Learn to answer as well
Just because you have prepared yourself to ask questions doesn't mean you cannot answer them. In fact, you must. A good conversation is always two ways.
Remember, it's not an interrogation; it's a discussion.
So, if they ask you "How about you?", don't be defensive or shun them off, answer the question with equal interest.
3. Find mutual interests with your partner(s)
Mutual interests can help you get past the small talk and drive a conversation for hours. But for that, you need to identify them and a lot of people fail to do that.
I am sure you have some assumptions about your partner and their likings. Start a conversation encircling that but if you don't get a positive response, turn to something else.
Eventually, you will find a mutual topic of interest and you both will bond over it.
4. Don't fear silence
Understand that it's OKAY to have some silence while in conversations. Don't fear it, instead learn to embrace it.
Don't stress or take extra pressure because there's silence approaching. If you feel pressured, chances are your partner will also feel it – so instead, learn to drive conversations in a calm and composed manner.
5. Use the famous FORD rule
If you're afraid of conversations because you don't know what topic can become touchy for the other person, use the famous FORD rule. It stands for Family, Occupation, Recreation, and Dreams.
These topics work in almost all situations. While the first three are best for small talk, dreams and passion can lead to extremely interesting conversations.
Over to you…
When you start a conversation with someone you can start with a basic question such as: how is life? Gradually, you need to pick up the flow and understand the comfort zone of the person.
This think-piece was full of conversation starters suitable for various situations and conditions, but you still need to be wise enough to pick the most suitable ones!
Let me take a leave with one most important tip of a healthy discussion: participate in the conversation besides leading it! This ensures that the environment has a state of equilibrium and friendly excitement.
Surabhi Kedia
Surabhi has a deep passion for words. She puts her heart and mind into whatever she pursues and craves for creative ventures. She has always been keen on creating original content that can make a difference. In her experience as a content writer, she has had the opportunity to work on several fields with Psychology being her favorite. Surabhi says, words have the power to transform the world, better than a sword. So she hopes to contribute her bit to this revolution. At ThePleasantConversation, she feels lucky to have the opportunity to share content capable of bringing about a change in the lives of the readers.